Initial planning documents for the 11,200-hectare Western Sydney "aerotropolis" – a business and residential hub that will be built around the planned Western Sydney Airport – have been placed on public exhibition.
The draft Land use and Infrastructure Implementation plan sets out a vision for "an accessible, innovative 24-hour city", comprising nine precincts that will cater to a diverse range of uses, activities and developments.
Three initial precincts will be prioritised, and will act as the impetus for the aerotropolis's growth. The "Aerotopolis Core" will facilitate defence and aerospace jobs, connected to potential new STEM-based universities, a planned Aerospace Institute and a new public high school focused on the aerospace and aviation industries. The "Northern Gateway", a second centre at the Airport's entrance, will focus on education, high technology, and research and development associated with food production and processing. "South Creek," based around the creek and its tributaries, will "act as the central structural element to a connected open space network that connects pedestrian and cycle paths with community facilities, restaurants and cafes, as well as water management."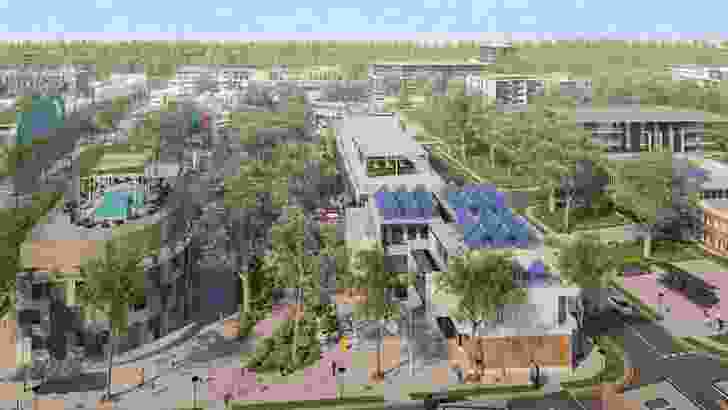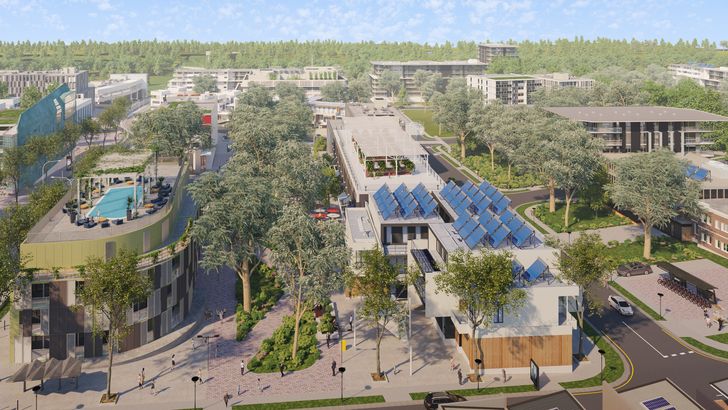 The NSW planning department's executive director for Western Sydney and Aerotroplis Activation Brett Whitworth said the aerotropolis would be a catalyst for growth in Western Sydney.
"The release of the draft plans provides a unique opportunity to engage the community before development takes place," Mr Whitworth said.
"The new airport and the surrounding aerotropolis will be a game-changer for NSW with the potential to provide up to 60,000 homes and contribute to 200,000 new jobs in Western Sydney.
"The aerotropolis will be Sydney's newest economic hub, helping to realize the vision of a 30-minute city, where people live close to jobs, schools, health and cultural amenities.
The draft plan prescribes a number of design principles for the project. It states that the commercial core will be focused on activated main streets, with squares, parks and streetscapes taking precedence over shopping centres. The city will be articulated with trees and will feature moderate building heights (up to 12-storeys) and the areas to the east and west of the airport will encompass a mix of employment uses within a "green campus-style setting."Residential development will be located along the South Creek corridor, with density largely set at 45 to 55 dwellings per hectare, increasing to 65 to 80 dwellings per hectare in locations serviced by high-frequency public transport.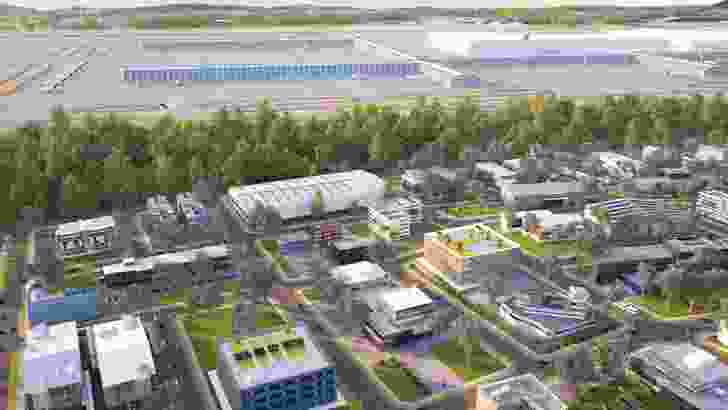 The aerotropolis project is underpinned by a city deal between the federal and state governments and eight local councils. The deal will also provide for a $7 billion "North South Rail Link" connecting the proposed airport to Western Sydney, which will be built before the airport. It is a key aspect of the Greater Sydney Commission's "three city" plan for Sydney's future development.
Greater Sydney Commission's deputy chief commissioner Geoff Roberts said the exhibition of the aerotropolis plans was an important milestone. "This is a major step forward in providing certainty to the private sector relating to the early release precincts and their intended land use," he said.
To coordinate development within all nine precincts of the aerotropolis, a new authority will be established through legislation, similar to those in charge of development at Barangaroo, Sydney Olympic Park and Honeysuckle in Newcastle.
The first stage Land Use Infrastructure Implementation Plan for the aerotropolis will be on exhibition until Friday, 12 October.