The ACT Government has opened a new temporary park and social space on the shores of Lake Burley Griffin.
The project is located at the proposed West Basin Waterfront development, the first stage of the ACT Government's City to the Lake urban renewal masterplan that aims to better connect Canberra CBD with Lake Burley Griffin. While West Basin waits for construction to commence, the ACT Government engaged a group of designers to create the temporary project for the waterfront.
Designed by Cox Architecture in collaboration with Murtagh Bond Engineers and Stomping Grounds Collective, Westside Acton Park has been assembled from a number of prefabricated elements and installed on site. The temporary park will play host to a broad range of cultural, artistic and sporting activities over the next 18 months to 2 years, before it will be disassembled to make way for the new development.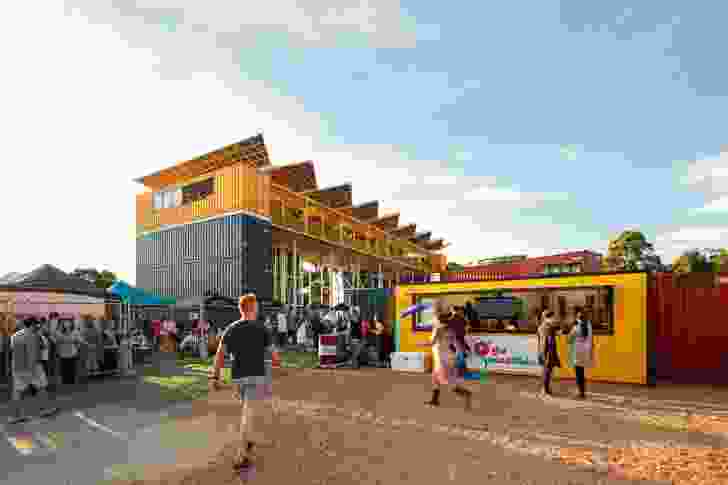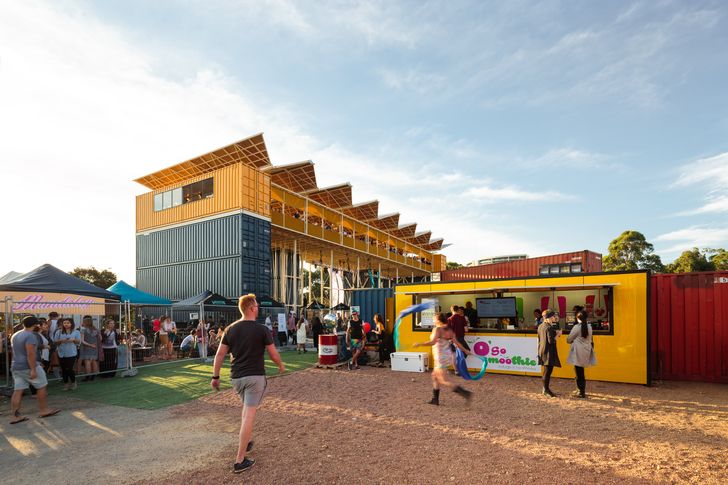 The ACT Government first approached Cox associate Ronan Moss to generate ideas for how the West Basin area could be activated before it's developed. With previous experience in pop-up projects for Canberra's centenary and subsequently a series of pop-ups in New York, Moss's ideas for an activation, incubation and multi-layered space eventually gained momentum and Westside Acton Park was born. Stomping Grounds Collective, of which Moss is also a part of, had conceived the idea for the temporary activation.
The concept behind the project builds on the idea of a town square. "The nature of a square is something that creates the opportunity for multiple types of activity," Moss said. "The square can become a place for sporting events, cultural events but also activated with retail and restaurants."
Westside Acton Park is sited on an existing outdoor Futsal field, the flat engineered concrete slab provided an ideal base for the built structures. Moss describes the structure as "Meccano-like," made up primarily of shipping containers and metal piping. The ambitious project has a gross floor area of 500 square metres and all elements used in the construction can also be reused and fed back into building works around Canberra.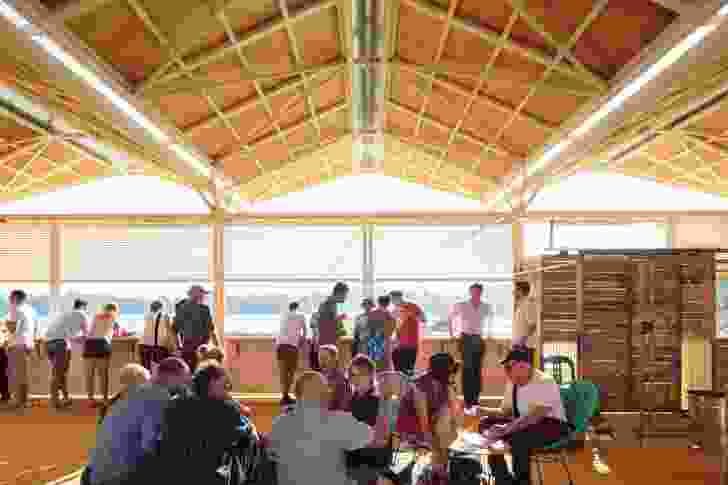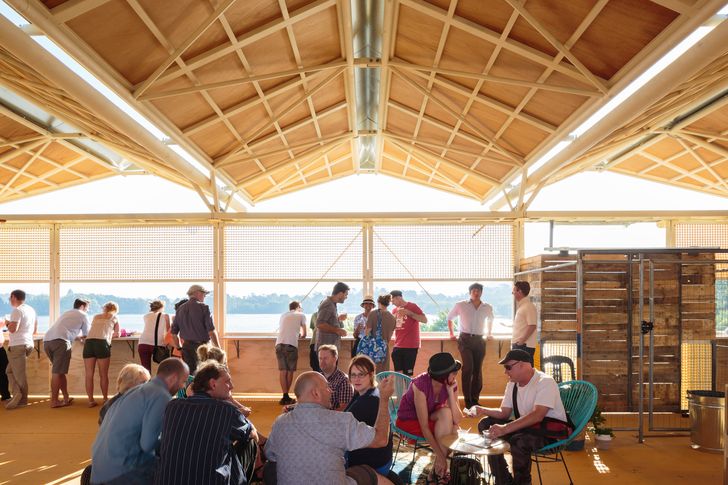 The rawness of the elements creates a grungy feel, "challenging stereotypes of the always quiet, clean and tidy Canberra," Moss said.
Westside Acton Park's indeterminate, flexible design allows it to be used for a constantly changing range of activities, from touring bands to theatre performances and sporting activities. The four-storey vertical village has previously unseen views of the lake from the site. There are also ancillary spaces for the incubation of retail tenancies, a kickstarter for businesses that could potentially occupy the future West Basin development.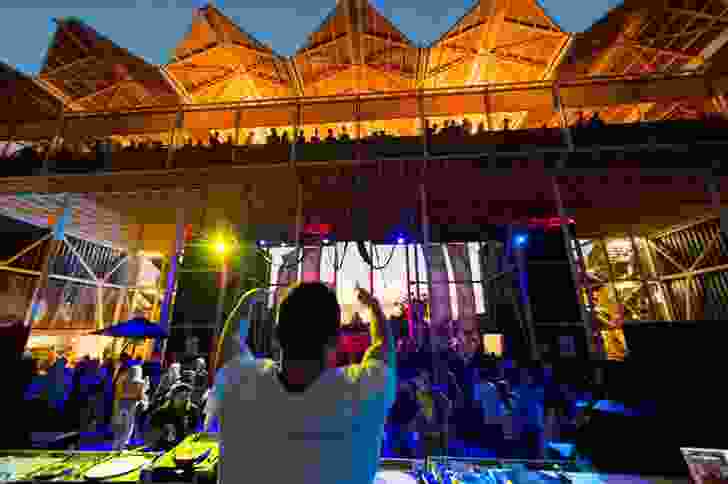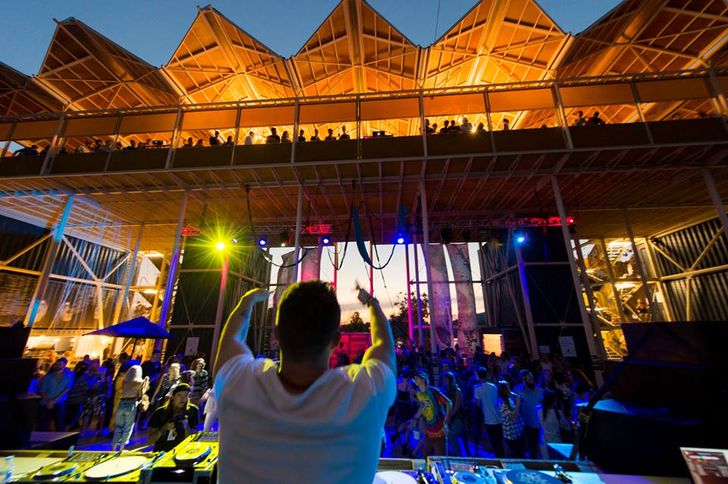 The ideas in Westside Acton Park are similar to Cedric Price's 1971 Inter Action Centre in Kentish Town, UK, which was later demolished. It also builds on the heritage of Archigram: architecture that "acts more like an operable machine that is not necessarily specific to a so-called function," Moss said.
The entire construction of Westside Acton Park cost just $800,000, and when its tenure at West Basin is complete, all the elements can be packed up and moved to a new location with ease. "There might be other sites on West Basin or there might be sites that are in other parts of the city or nationally, who knows!" said Moss.
Westside Action Park is open daily from 6:00am to 11:30pm. More information here.
Related topics