What can Australia and India teach each other about planning smart cities?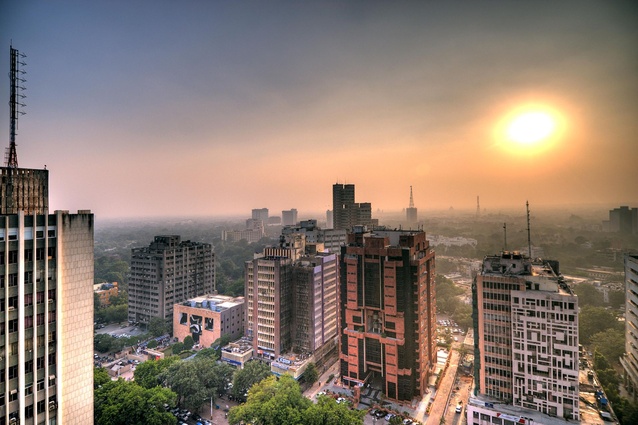 A series of workshops, to be held in both Sydney and two Indian cities, will look to connect Indian decision makers with urban planners, architects and "smart city" specialists from Australia.
The Smart Cities and Informed Urbanization Workshop will take place on 6 and 7 April at the University of New South Wales's (UNSW) Sydney CBD campus.
The events are being convened by UNSW's Smart Cities Research Cluster (SCRNC) and are sponsored by the Australian government and the Australia-India Institute.
The two-day even will involve "a high-level delegation of smart city decision makers from India who are keep to learn about Australia's capacity in the urban design sector."
Later workshops will be hosted in Chennai, in the southern Indian state of Tamil Nadu, on 24 April and in the national capital, New Delhi, on 27 April. New Delhi and Chennai were among the first 20 cities selected for the Indian Government's Smart Cities program.
The Government of India's "Smart Cities Mission" is an urban renewal plan that will see $480 billion invested in retrofitting 109 Indian cities as "smart cities" over the course of five years. "With the world's population set to reach 9.7 billion by 2050, it's imperative that major cities harness technology and big data to function sustainably and efficiently in the future," said Scott Hawken, UNSW Built Environment researcher and SCRNC convenor.
A focus of the Sydney event will be small-scale urban renewal projects that have taken place in, or are planned for, Australian cities. Field visits are planned to the Central Park area with Tzannes director Alec Tzannes and Turf Design director Mike Horne and to the Barangaroo development with Tzannes design director Jonathan Evans and Ineni Realtime director Jeremy Harkins. A visit is also planned for the Goods Line, a defunct rail line reclaimed as a landscaped public space, with Aspect Studios director Sacha Coles and Arup Sydney urban renewal specialist Hugh Gardner.  
Hawken said, "Australia, like India, needs to commit to flagship projects and the promotion of new smart innovations to both inspire and transform our cities and urban space."
The Australian Government's $50 million Smart Cities and Suburbs Program, announced on 17 March, is intended to support projects that solve urban problems through the application of technology and collaboration. Applications to the fund are open until 30 June, and successful projects will be announced in the first quarter of 2017-2018.
The full Smart Cities and Informed Urbanization Workshop program can be viewed here.