Green: Plants for small spaces, indoors and out
Jason Chongue (Hardie Grant Books, 2019)
Back with his second book, stylist and gardening enthusiast Jason Chongue thinks our homes, shops, and offices need more greenery. Plants, he says, invite a sense of calm, "creating a retreat where we can switch off, drowning out the city noises with the rustling of leaves." But what if the rustling of leaves gives way to the thud of a pot plant hitting the bottom of a wheelie bin, as we dispose of yet another dead peace lily? Luckily, Chongue has some answers. Green offers a refreshingly clear introduction to the basics of nurturing plants in small spaces. It helps the green-curious understand their particular climate and the plants most likely to thrive in it; it gives tips on styling and plant care; and it offers a crash course in what to do in an emergency ("Don't panic!" says Chongue. "Plants are stronger than we think they are.") Much like Chongue's previous book, Plant Society, Green is charmingly personal. Chongue describes his lifelong appreciation of plants, and the leap of faith he and his partner Nathan Smith took in starting their own business, The Plant Society. Not only enjoyable, Green might also save the life of a neglected peace lily or two.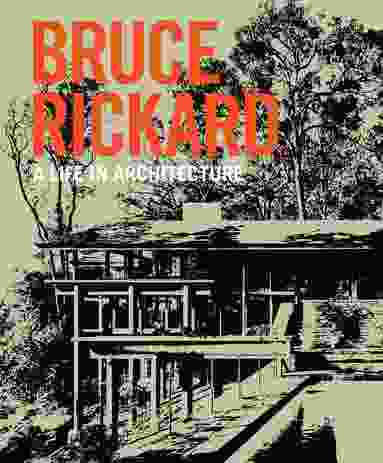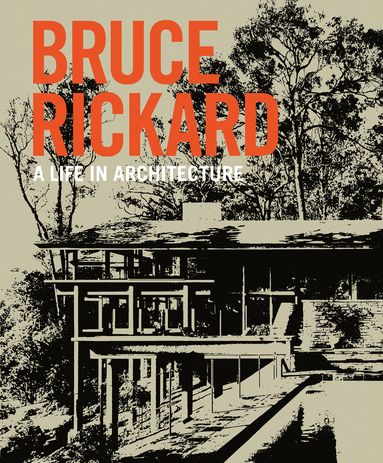 Bruce Rickard: A Life in Architecture
edited by Julie Cracknell, Peter Lonergan and Sam Rickard (New South Publishing, 2018)
If the mark of an architect is the influence their work has on the people who inhabit it, then Bruce Rickard (1929–2010) was of a rare sort. A highlight of this comprehensive monograph on Bruce, one of Australia's most significant architects of the twentieth century, is the contribution from those who have lived in his houses. Design writer Karen McCartney, for instance, meditates (in a letter to Bruce near the end of his life) on the experience of living in the Marshall House: "It has enriched our lives and that of our children and when all is said and done there is no greater influence anyone can have." A key member of the Sydney School, Bruce designed more than eighty houses across his sixty-year career, most of them around the north shore and northern beaches of Sydney. A proponent of organic architecture, he was (and is) persistently compared to Frank Lloyd Wright; a comparison that this book seeks to challenge and complicate. Through contributions from architects, academics and family members this book presents an architect who helped develop a uniquely Australian architecture, an architecture that is at one with the landscape of this country.
Ricardo Bofill: Visions of Architecture
edited by Robert Klanten, Maria-Elisabeth Niebius, and Valentina Marinai (Gestalten, 2019)
Ricardo Bofill, the visionary Barcelona architect behind projects such as the incomparable apartment complexes Gaudi District (1970) and Walden 7 (1975), was, it seems, a contradictory, larger-than-life figure. He was the rich kid of a property developer, given large projects to design at an impossibly young age. He was the Marxist student – kicked out of university for his activism, never to complete his degree. He was the charismatic outsider. And he
was the hardworking, successful architect. This hefty book gives us a comprehensive overview of Bofill and his work, through essays by his contemporaries, through insightful reviews of his projects and through stunning, full-page photographs. Bofill's stylistic output has varied drastically, taking in neo-Moorish and neoclassical elements, and ranging from critical regionalism to post-modernism. His career, as Tom Morris writes, "has spanned
a vast and ambitious trajectory." An admirable survey of that career can be found in this volume, which highlights everything from Bofill's utopian housing projects to a luxurious (and beautiful) resort.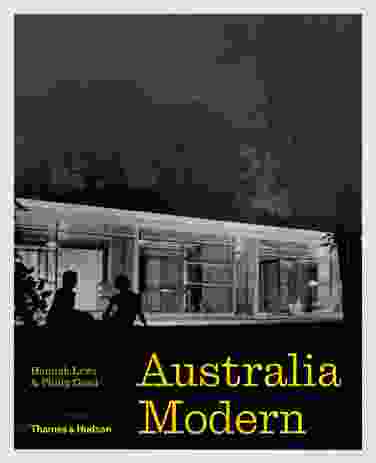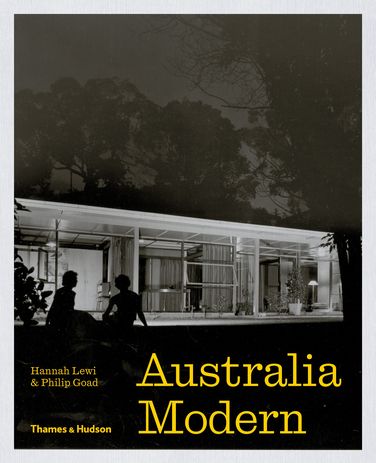 Australia Modern
by Hannah Lewi and Philip Goad (Thames and Hudson, 2019)
There are some stories of Australian modernism that are ingrained in the country's psyche: there's the story of the Sydney Opera House and the plucking of Jørn Utzon's competition-winning design from a bin; there's Walter Burley Griffin and Marion Mahony Griffin's transformation of Australia's distinctive landscape into a modern capital city; and, in the negative, there's the story of The Australian Ugliness, so witheringly told by Robin Boyd
in 1960. This impressive work by Hannah Lewi and Philip Goad includes expert essays, archival images and current photographs, and places these pivotal stories within the broader context of a movement that shaped modern Australia. It highlights one hundred key works of modernism from 1925 to 1975, ranging from government-led hospital and public housing projects to the houses of the Small Homes Service. It features a wide selection of iconic and influential modernist homes, including Best Overend's Cairo Flats (1935–36), the Harry and Penelope Seidler House at Killara (1966–67) and Ian McKay's Lobster Bay House (1971–72), and constitutes an admirable retelling of the story of Australian modernism.
Suburban Baroque
by David Wadelton (M.33, 2019)
In a similar vein to a number of recently published photography books, such as Warren Kirk's Suburbia (see Houses 125), this book seeks to mythologize and celebrate a specific type of suburban Melbourne living that is slowly fading into the margins. Photographer David Wadelton, who has been documenting Melbourne's inner-north since 1975, explains: "Lately, my attention has turned to the vanishing mid-century suburban interiors of the formerly working-class northern areas that were the destination of choice for many post-war immigrants from Europe. The once-ubiquitous terrazzo, balustrades, marble columns and lions and other manifestations of pride and nostalgia for their homelands have become increasingly rare as the years pass, generations change, and gentrification takes place." The photos here are humourous, poignant and beautiful. Located in suburbs from Brunswick to Sunshine, the interiors depicted range from the grand to the simple, but all tell a story. As photography historian Patrick Pound writes in an accompanying essay, "Some rooms are full, some are empty. All rooms are full of information and meaning and all of these rooms are interesting."
The Touch: Spaces Designed for the Senses
by Kinfolk and Norm Architects (Gestalten, 2019)
"… the most important tenet for architecture is the capacity to imagine experiences and feelings," says Juhani Pallasmaa, the Finnish architect and pioneer of haptic design theory, in an interview in The Touch. You could perhaps say the same for architecture coffee-table books, and this effort from Copenhagen firm Norm Architects and lifestyle magazine Kinfolk succeeds in giving the reader a real sense of the projects presented. The Touch seeks to transcend the "blinkered" nature of Instagram architecture, suggesting instead that good design engages all the human senses. Copper House II by Studio Mumbai (2010), one of more than twenty-five projects presented, mediates the sometimes intense rain of its location south of Mumbai to create hushed tones of flowing water. Its wooden-screen walls, meanwhile, allow "air, light and atmosphere" to flow through the house. Tatiana Bilbao's mirrored house, Los Terrenos (2016), immerses the residents in the colours and fragrances of the Mexican forest. And Norm Architects' own project in Norway, Gjøvik House (2018), uses a variety of materials and texture shifts to demarcate space and provide a sense of warmth in a cold place.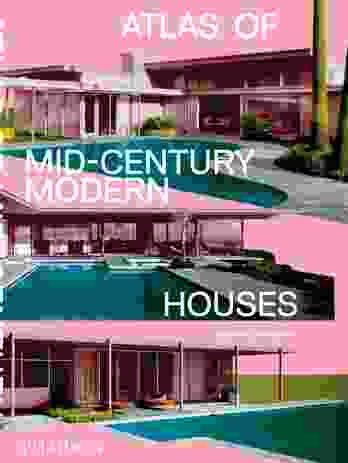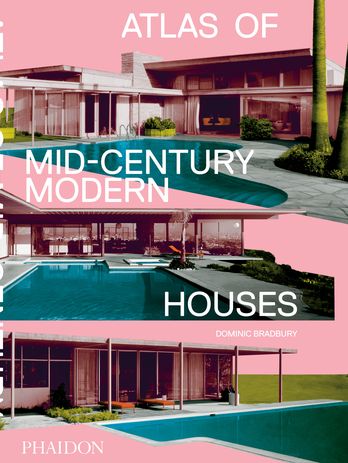 Atlas of Mid-Century Modern Houses
by Dominic Bradbury (Phaidon, 2019)
With more than 400 buildings from more than 290 architects across forty-plus countries, Atlas of Mid-Century Modern Houses is an impressive compendium. Perhaps the most comprehensive listing of houses in this style ever published, it is, like other books in Phaidon's atlas series — such as 2018's Atlas of Brutalist Architecture — well-researched, eclectic and engagingly presented. In the editor's words, the book "showcases work by such icons as Marcel Breuer, Richard Neutra, Alvar Aalto, and Oscar Niemeyer alongside extraordinary but virtually unknown houses in Australia, Africa, and Asia." Eighteen Australian houses are featured, including projects by the big names — Robin Boyd, Roy Grounds, Harry Seidler, Peter McIntyre et al. — but also by lesser known architects, such as Stan Symonds. Projects are organized geographically, and useful information is provided about the status of the houses today – are they in use? Heritage listed?Scheduled for demolition? The atlas reveals the regional and temporal particularities and variations in mid-century modern architecture, as well as the common themes that continue to influence how we live today.
Related topics