What is design's role in the future of healthcare?
Local and international experts will come together in Melbourne in a one-day forum to discuss the critical role of design in the future of healthcare.
The inaugural Health Care / Health Design forum will be held at Melbourne Brain Centre in Melbourne, Australia, 18 March 2015. The one-day conference will explore the critical role of design in the future of healthcare. Bringing together leading practitioners, researchers, administrators and clinicians, the forum will explore their experiences in creating world class healthcare facilities. Four local and international keynote speakers will interrogate the relationships between best practice in health design and the delivery of healthcare.
Keynote addresses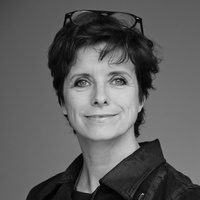 Healing supported by the force of the sense by Lone Wiggers
Lone Wiggers, partner of Danish architecture practice C.F. Møller, will discuss the future trends in hospital design focusing on sustainability and evidence-based design. Using C.F. Møller's European projects as case studies, Wiggers will examine the effects of daylight, nature, art and silence on hospital patients and their welfare and the link between the senses and healing. Use of new technologies – such as robots, electronic journals, tube postal services and voice controlled patient facilities – also help to support this sensory-based design approach. C.F. Møller's projects include National Hospital and Akershus University Hospital (Norway), Emergency and Infectious Diseases Unit at Skåne University Hospital (Sweden) and Aarhus University Hospital (Denmark).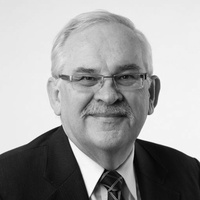 Healthcare challenges in the twenty-first century by Stephen Duckett
Stephen Duckett is health program director at the Grattan Institute. In his address, he examines how the delivery of healthcare has dramatically changed over the past fifty years – from hospitals to general practice, how services are funded and to some extent, who owns and delivers healthcare. Duckett will also look into how certain trends occurring today can potentially transform the healthcare system in the future and what the implications are for us all.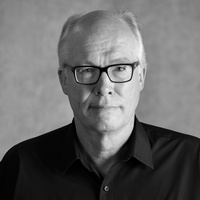 Design and healthcare: Moving beyond the functionalist model by Corbett Lyon
For decades, hospitals have followed a model that valued functionalism and efficiency and largely ignored the role of design. Corbett Lyon, director of Lyons Architecture, will explore the evolution of the modern hospital, from a functionalist, medico-centric model to one that re-engages with design as a key element of health delivery thinking. His presentation will draw on recent examples of Australian healthcare design, including Lady Cilento Children's Hospital, in exploring the relationship between design and healthcare. Lyons Architecture is currently undertaking an Australian Research Council-funded project with the University of Melbourne examining the benefits of design and healthcare environments.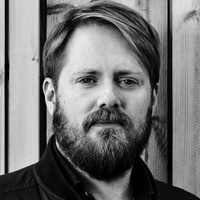 Architecture for collective impact by Johannes Molander Pedersen
Johannes Molander Pedersen is a founding partner of Danish architecture practice Nord Architects, who specialise in healthcare buildings. The practice uses a design-thinking approach to collaboratively co-create healthcare spaces with users, patients, employees, decision makers and related organisations. Pedersen's address will look into how this design process results in not just influences on the architectural and design framework for the buildings, but also on organisational practices and, ultimately, healthcare practices more generally. Pedersen and fellow partner Morten Rask Gregersen are the 2015 Droga Architects in Residence.
Each keynote address will be followed by a moderated panel discussion with a range of local experts from both design and healthcare industries. They include:
Sheree Proposch (principal, Hassell)
Christine Kilpatrick (chief executive officer, The Royal Children's Hospital, Melbourne)
Ron Billard (director, Billard Leece Partnership),
Rebecca Moore (director, Conrad Gargett Riddel Ancher Mortlock Woolley)
Download the full program and read the keynote synopses here and purchase tickets here.
Health Care/Health Design is organised by Architecture Media with the support of ISIS (principal partner), Dulux and Forbo Flooring Systems (major partners), and The University of Melbourne/Melbourne School of Design and Prototype Commercial Furniture (supporting partners).