Design statement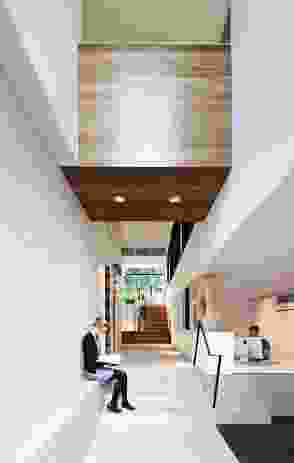 Wilson Architects has designed its own studio in urban Brisbane by adapting a former worker's cottage. The project is significant in its approach to redundant urban real estate and in its inventive reuse and celebration of culturally significant historic fabric. In Queensland, the detached house often creates an almost unusable space on its site. The interstitial space between the buildings presented an opportunity to reveal and celebrate the history of the building fabric as well as the history of the practice.
Peeling back the layers revealed different moments in time and construction techniques. The charred stud framing, concealed after a fire, has been revealed and celebrated and now forms a visual open screen between the two buildings. The original brickwork of the old worker's cottage has been repainted but left raw, indicating remnants of the previous lean-to roof and walls or where there has been a recent intervention. The unlocking of unusable land between buildings and turning it into productive space is at the core of this project.
Jury comment
This small-scale project makes a huge contribution to corporate interior design practice by suggesting a new direction for workplace design. The project ignores trend-driven influences and instead focuses on the qualities inherent in the site to achieve a sensitive and sophisticated work environment. The thoroughly researched project has been guided by the concept of "living" in an interior to create spaces for work. The design heightens the meaning of elements and maximizes the possibilities of spaces in between. The workplace design simultaneously retains the site's heritage and gives it relevance. The interior designer has skilfully exercised restraint to create a human workplace that is timeless and beautiful, yet, at the same time, humble and endearing.
Credits
Design practice

Wilson Architects
Spring Hill, Brisbane, Qld, Australia
Project Team

Lauren Cameron, Hamilton Wilson, Nick Lorenz
Site details

Location 564 Boundary Street, Spring Hill, Brisbane, Qld, Australia
Number of stories 2
Site type Suburban
Category Interiors
Type Workplace

Project Details

Status Built

Client

Client Wilson Architects
Website wilsonarchitects.com.au

Source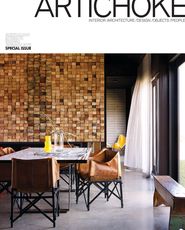 Issue
Artichoke, April 2011
Related topics