Wilson Architects and Partners Hill have won a competition to design a $250 million student housing project at the University of Queensland (UQ).
The residences, located at the St Lucia campus, will house 1,300 students, and will be made up of a series of buildings including a tower, stacked arcade, academic squad, and terrace houses.
Wilson Architects and Partners Hill's design pipped competing proposals from HBO-EMTB, Nettleton Tribe, BVN, Denton Corker Marshall and Cottee Parker, and WOHA and Architectus.
Director of Wilson Architects, Hamilton Wilson, said student housing has become a type and needs to be re-evaluated as a lot of housing is designed using a hotel model with central corridors that have an institutional feel.
"We were keen to disrupt this model," Wilson said, and the team have designed student residences that have the atmosphere of a house.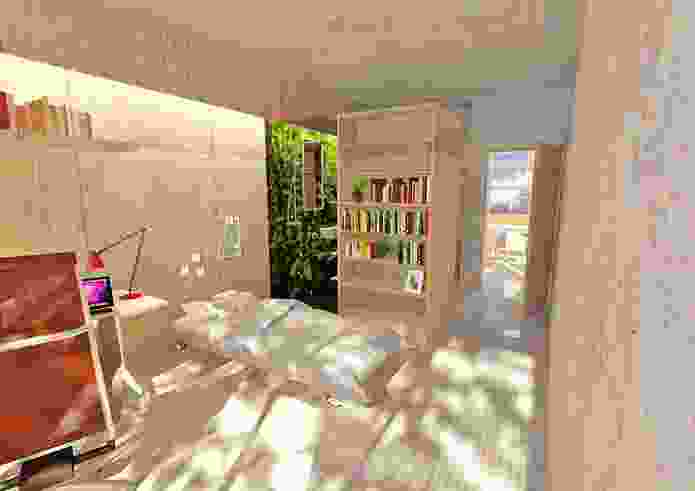 "The way we've done this project is the students are [grouped] in households of 12 people and they all have kitchen, living and dining room spaces," Wilson said. "There are virtually no corridors. The bedrooms are on one side the living rooms are on the other. [The students] enter the space like a house, so it feels like it's a normal residential property like what they would be familiar with, particularly first year students, probably leaving home for the first time."
The UQ vice-chancellor and president professor Peter Høj said the project would offer much more than an attractive living space on the university campus.
"It will be home-away-from-home for 1,300 students, with around-the-clock pastoral support and security, easy access to campus sporting and cultural facilities and regular public transport.
"It will set a quality benchmark for university student housing – particularly in the subtropics," Høj said.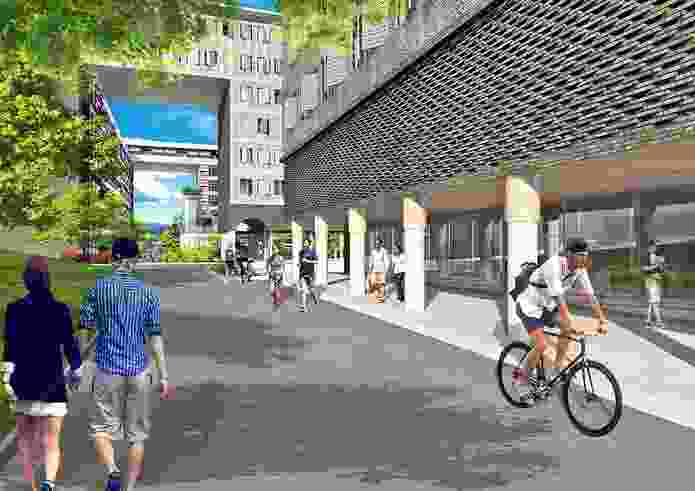 Wilson expanded on this, explaining the efforts that have gone into ensuring large amounts of ventilation and natural light. Each room has floor-to-ceiling glass doors that open out onto a veranda, and when opened this becomes an extension of the room that allows a major flow of air and natural lighting.
On sustainability, Wilson said the design is potentially more flexible for alternative uses compared to the traditional student housing model of central corridors and compartment rooms.
The project follows Wilson Architects and Partners Hill's (previously Donovan Hill) collaboration on the Translational Research Institute, which received a 2013 National Architecture Award for Public Architecture.
Construction is expected to commence in mid-2017, with completion planned for 2020.
The project was exhibited as part of the Living in the City exhibition at the Museum of Brisbane during the 2016 Asia Pacific Architecture Forum.
Related topics