From an architect or designer's perspective, the starting point on a project is "winning" the client – Carr Design Group begins this process with the mantra "nothing is more boring than talking about yourself." While presenting credentials is important, the client has usually already done their homework. A good approach is to gain an understanding of the client and their drivers, and then seek to engage them in a conversation that starts to address their issues and aspirations. It is at this point that a client can determine which practice is most likely to achieve the outcomes they are seeking. Often this comes down to the cultural alignments of the designer and organization.
Having "won" the client, how do you keep them? One example I gave at the session was that of a leading global consulting group for whom we have delivered workplaces in Melbourne, Sydney and Canberra, with new projects underway in Sydney and Perth. We initially secured this client in Melbourne through a competitive process. We researched the client extensively and proactively established their existing situation. This helped us to understand their problem, and instead of taking a safe route, we challenged the scope, taking a risk by proposing to rectify deeper issues.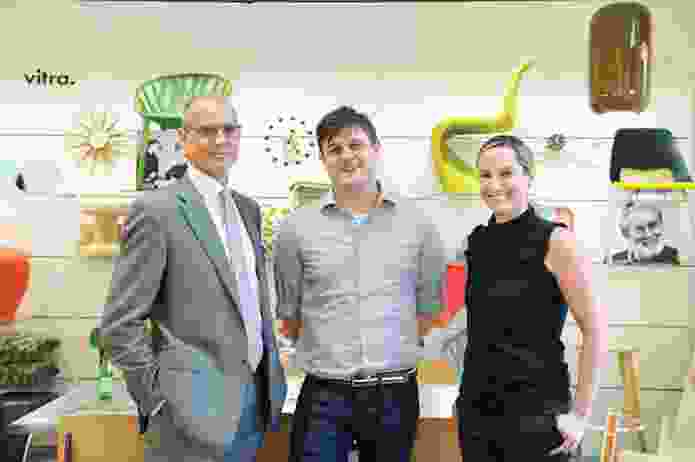 In working on this project we developed a deeper understanding of the client's competing priorities, those being the need for spaces with high levels of privacy for focused work, as well as spaces that allow interaction, overlaid with an opportunity to reduce their premium real estate and do more with less space.
Through the construction process it became apparent that while the need for acoustic privacy was paramount, in some areas it had not been met. We confronted this issue, remained dedicated to finding a resolution and then tested possible solutions until the brief was met. This cemented our ongoing relationship with the client. It is often the hurdles rather than a smooth road that builds mutual trust and respect.
When working on numerous projects with the same client there is a risk of adopting a "cookie cutter" approach. In many cases this is why clients re-tender every project, commercial reasons aside. Our approach has been to undertake the same involved briefing process for each project in order to understand its unique cultural aspects. We also open the previous solutions up for honest critique, listening to what was deemed successful and, importantly, unsuccessful. Our understanding of our client continues to gain further depth, leading to constant evolution and challenging of ideas that support their long-term strategic direction.
The key to lasting relationships with clients is in understanding them well enough to know what is appropriate for them, rather than simply following the pack.
The Artichoke Night School series is presented by Artichoke magazine in partnership with Space Furniture. Night School No. 9 was held at the Space Brisbane showroom.
Source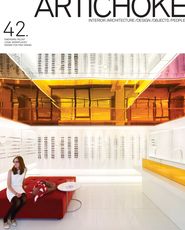 Issue
Artichoke, March 2013
Related topics