The NSW Minster for Planning and Housing Anthony Roberts has announced the winners of a national ideas competition to design medium-density housing.
The competition received 111 entries across three categories, most from registered, graduate and student architects and some building designers.
The competition followed the release of the draft Medium Density Design Guide, which sets out standards for a range of medium-density housing types including terrace houses, townhouses, dual occupancies, semidetached dwellings and manor homes. A purpose of the competition was to "see the draft policy in action, test it and get feedback," said NSW government architect and jury chair of the competition Peter Poulet.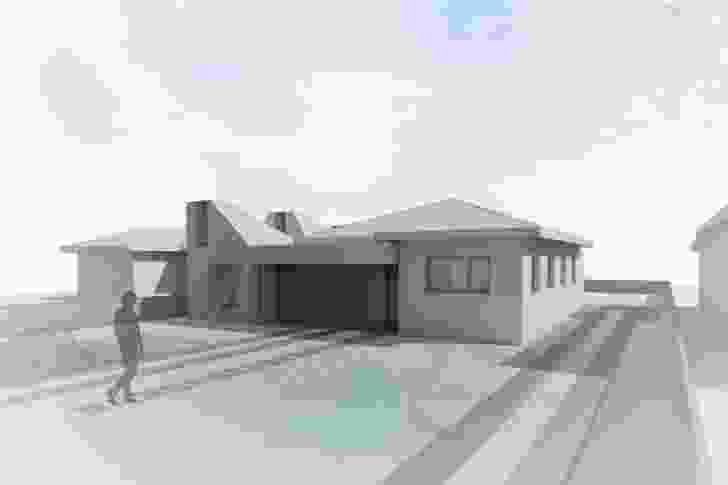 The winner of the dual occupancy category was Youssofzay and Hart Architects. "This proposal shows an approach to housing supply that works with the single home owner, allowing them to develop extra housing on their own block," said the jury. "The existing house stays as it is while the new contemporary home is sleeved beside it. Three generations can occupy the block together, providing support through the varied life stages."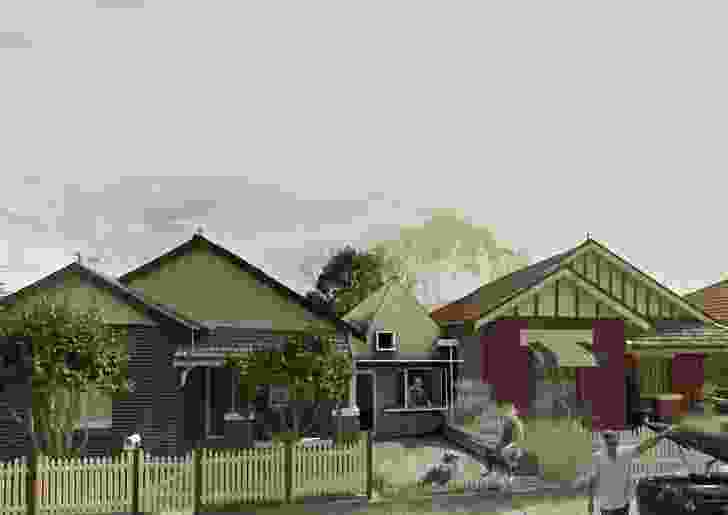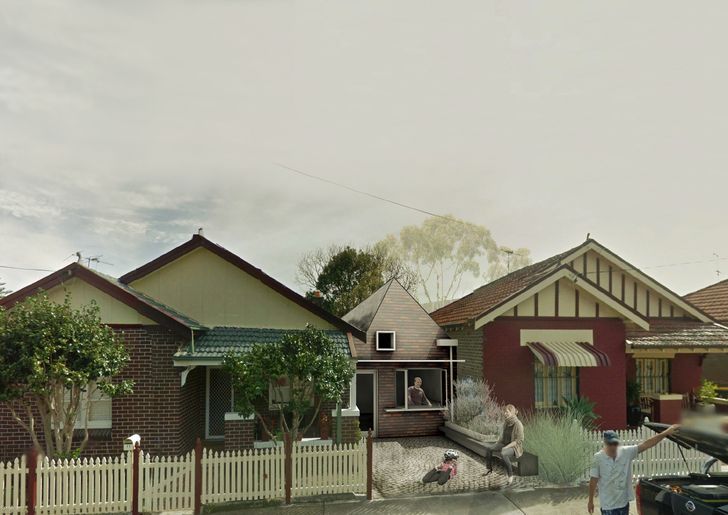 In the manor houses category Madigan Architecture / University of South Australia was chosen as the winner for its " innovative, practical and ethical idea to make clever additions and alterations to two existing houses that make four houses from two," the jury commented. "The arrangement and variety of housing types within four houses allows for flexible intergenerational living."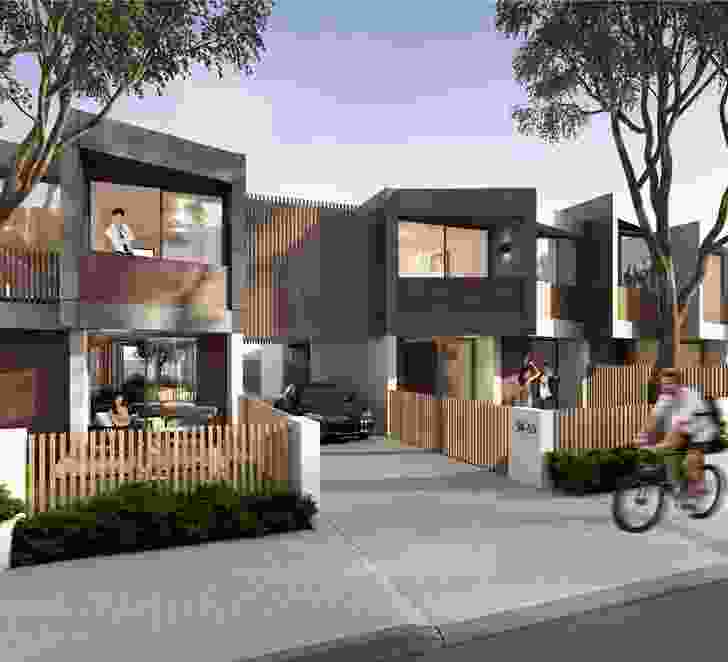 Platform Architects won the terraces category with a proposal that "balances private, shared and public zones through the development and creates comfortable and generous dwellings that are applicable to a variety of sites."
The designs from the competition will be used to inform the final Medium Density Design Guide and "make well-designed, low-rise medium-density homes a reality through Sydney's middle-ring suburbs and beyond," said Poulet.
"They will bring innovation through the arrangement of landscape, open space and off-street parking, adding to the existing structures and the ability to age in a familiar place, to name a few."
NSW Minister for Planning and Housing said, "The innovative designs submitted were so impressive that we will explore building demonstration homes based on these designs."
Winners of each category were awarded $10,000 each and runners-up received $5,000.
The jury also included architects Rachel Neeson (Neeson Murcutt Architects), Timothy Hill (Partners Hill), Jan McCredie (city architect, Liverpool City Council) and Les Dickson (independent building designer).
The full list of winners, runners-up and commendations below:
Dual occupancy
Winner: Youssofzay & Hart Architects
Runner up: Trias Studio
Commendation: Eeles Trelease Architects
Manor houses
Winner: Madigan Architecture / University of South Australia
Runner up: Kieran Ward, graduate architect
Commendation: Henry Foley and Isobel Lord
Terraces
Winner: Platform Architects
Runner up: Olivia van Dijk Architecture
Commendation: PHplus Architects
Related topics