Winners of Dulux international design tour announced
The Design Institute of Australia (DIA), the Designers Institute of New Zealand (DINZ) and Dulux have announced the winners of their international design tour scholarship, the Dulux DIAlogue Tour. 
First awarded in 2016 and now in its second year, the tour will see five design professionals sent to London and Stockholm to learn from designers in those countries.
Richard Hansen, general manager of trade for Dulux, lauded the "exceptional" calibre of entrants and said, "The tour is a valuable opportunity for design talent from across Australia and New Zealand to be part of an inspiring cross-pollination of ideas that will undoubtedly bring new perspective and ambition to their future work."
Applications for the scholarship were open to DIA and DINZ members, who had to answer a series of questions on their personal design philosophy and make an argument for how they would benefit from the opportunities the tour presents.
Hansen said, "DIA and DINZ are key institutions shaping the future of design in their respective countries. We hope the Dulux DIAlogue Tour will only reinforce their importance for our industry and support them in continuing to attract a growing cohort of influential designers."
The winners are:
Adele Winteridge (Foolscap Studio)
Adele Winteridge is the founder of Foolscap Studio, which was established in 2010 and produces work "spanning design strategy, placemaking, interior architecture, programming, brand identity and delivery." In the past seven years, the practice has worked on projects across a range of industries and settings, including the temporary fitout for the Australian branch of Denmark's Noma restaurant and Shebeen, Australia's first non-profit bar.
Speaking to Artichoke editor Cassie Hansen in 2014, Winteridge said, "Our job is identifying the problems and designing solutions well before you get to the end, when it would be too late. It's like fortune-telling, in a way."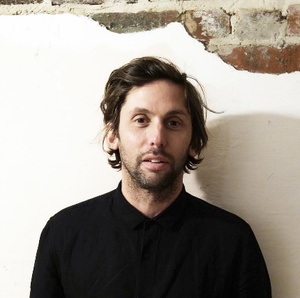 Ben Edwards (Studio Edwards)
Ben Edwards established his practice Studio Edwards in 2016 and works across architecture, interiors and conceptual design.
Edwards was previously co-director of Edwards Moore Architects, which received commendations at the 2012 and 2014 Victorian Architecture Awards and best emerging practice at the 2011 Australian Interior Design Awards for its residential and installation work.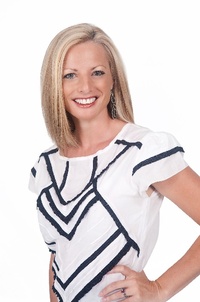 In their citation, the AIDA jury said, "This emerging practice is committed to a level of experimentation in its work that has the potential to challenge existing practice." 
Edwards, who trained in the UK, previously worked for Lab Architecture Studio and Grimshaw in Melbourne.
Melissa Reid (Group GSA) 
Melissa Reid, Group GSA principal, has more than 22 years experience as an interior designer.
At Group GSA, Reid established and managed the practice's Brisbane and Gold Coast offices. Between 2009 and 2014 Reid was the principal and design director of her own interior design studio, MRI Design.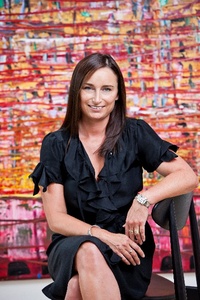 Her projects include the Sheraton Hotel Waikiki, the Asia Pacific head office of Campbell Arnott's and the offices and studios of 2GB and 4BC radio stations. She is a fellow of the DIA.
Miriam Fanning (Mim Design)
Miriam Fanning is the principal interior designer of multi-disciplinary practice Mim Design. Based in Melbourne, Mim Design has delivered a range of residential, hospitality, hotel and retail projects since Fanning founded the practice in 2000. 
Among Mim Design's past projects are the fit-out for Joe Black at Melbourne Emporium,  the Lexus Design Pavilion at the 2015 Melbourne Cup Carnival and MAH House, designed with Clarke Hopkins Clarke.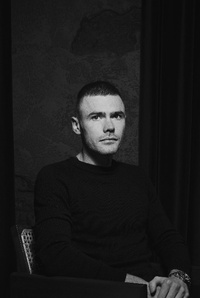 Rufus Knight (Knight Associates)
Rufus Knight is a graduate of Victoria University of Wellington's School of Architecture and Design and held roles at New Zealand's Fearon Hay Architects and Vincent Van Duysen Architects in Belgium before opening his own Auckland-based studio in 2016.
Knight was awarded the Purple Pin, the DINZ's highest award for spatial design, in 2015 for his work on the Lonely Ponsonby flagship store. He curated a part of the New Zealand pavilion at the 2016 Venice Architecture Biennale.