The Australian Institute of Architects has honoured 40 projects at the 2016 National Architecture Awards.
In total the jury presented 32 awards and 12 commendations across 14 categories that demonstrated the best of architectural practice, with a number of projects receiving multiple recognitions.
The winning projects were selected from a pool of more than 890 entries with 79 shortlisted.
The jury, this year chaired by immediate past president of the Institute Jon Clements, said the judged were delighted to discover numerous projects that delivered admirable outcomes with limited means.
"Throughout the judging it was evident that architects had clear commitments to their clients' aspirations but also to environmental and social sustainability: creating solutions that explored invention in favour of fashion," Clements said.
Read the full jury report here.
In addition, the People's Choice Award saw the public vote for their favourite Australian house. More than 700 votes cast and Deepwater by Tobias Partners emerged the victor.
On the 2016 jury were: Jon Clements (chair, immediate past president of the Australian Institute of Architects and Director of Jackson Clements Burrows), Rodney Eggleston (founding director of March Studio), Abbie Galvin (principal of BVN), Stuart Vokes (director of Vokes and Peters) and Fenella Kernebone (head of curation for TedxSydney).
The winners of the 2016 National Architecture Awards are: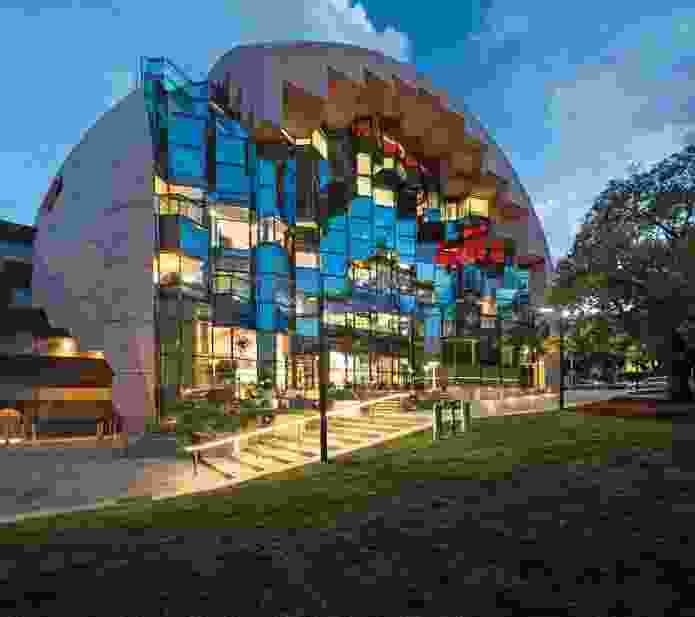 Public Architecture
Sir Zelman Cowen Award
Geelong Library and Heritage Centre (VIC) – ARM Architecture
National Awards
St Andrews House (NSW) – Candalepas Associates
The Condensery (QLD) - Somerset Regional Art Gallery – PHAB Architects
National Commendations
City of Perth Library and Public Plaza (WA) – Kerry Hill Architects
Kempsey Crescent Head Surf Life Saving Club (NSW) – Neeson Murcutt Architects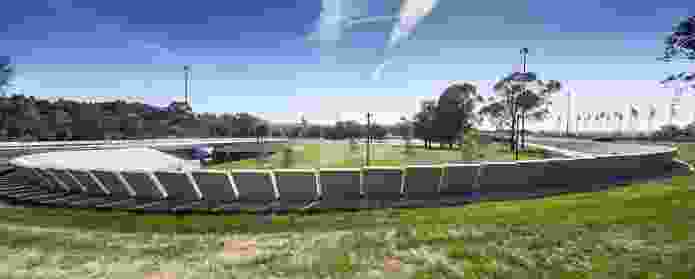 Urban Design
Walter Burley Griffin Award
Bowen Place Crossing (ACT) – Lahznimmo Architects
National Award
Lennox Bridge Portals (NSW) – Hill Thalis Architecture and Urban Projects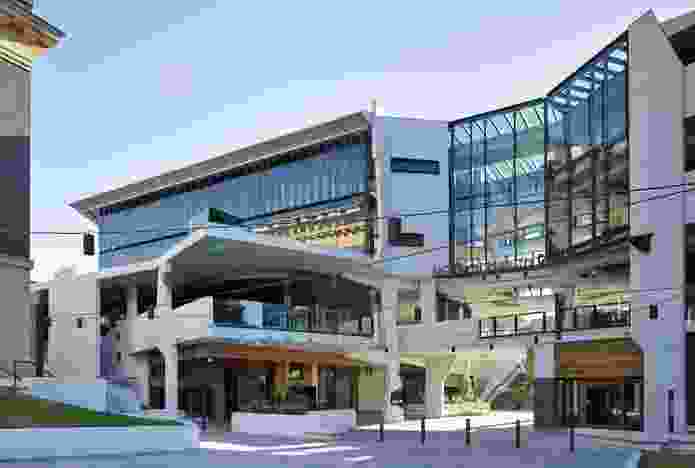 Educational Architecture
Daryl Jackson Award
University of Queensland Oral Health Centre (QLD) – Cox Rayner Architects with Hames Sharley and Conrad Gargett Riddel
National Award
The Mandeville Centre, Loreto Toorak (VIC) – Architectus
National Commendations
Geelong Grammar School, School of Performing Arts and Creative Education (VIC) – Peter Elliott Architecture and Urban Design
UNSW Materials Science and Engineering Building (NSW) – Grimshaw
Commercial Architecture
Harry Seidler Award
AHL Headquarters – 478 George Street (NSW) – Candalepas Associates
National Award
5 Martin Place (NSW) – JPW and TKD architects in collaboration
National Commendations
Alex Hotel (WA) – Spaceagency Architects
Cape York Partnership Offices (QLD) – Kevin O'Brien Architects
Devil's Corner (TAS) – Cumulus Studio
Ormuz Specialist Eye Clinic (QLD) – Loucas Zahos Architects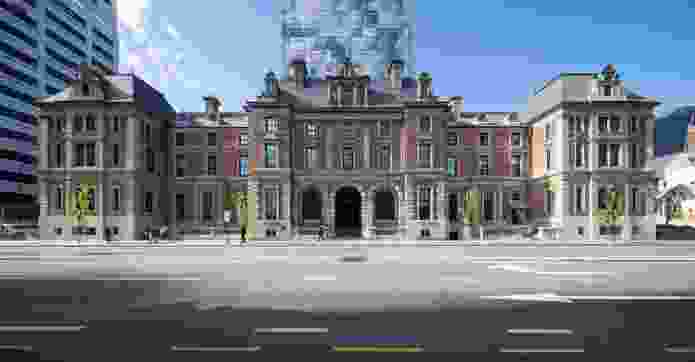 Heritage
Lachlan Macquarie Award
The State Buildings (WA) – Architect: Kerry Hill Architects, Heritage Architect: Palassis Architects
National Award
5 Martin Place (NSW) – JPW and TKD architects in collaboration
Bayside Fire Station (QLD) – Owen Architecture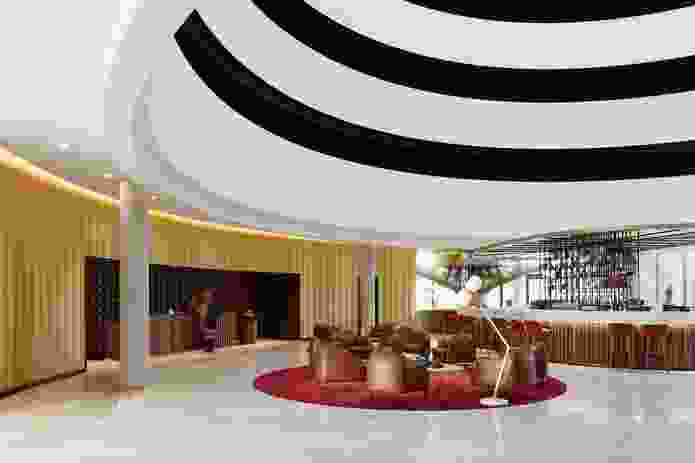 Interior Architecture
Emil Sodersten Award
Canberra Airport Hotel (ACT) – Bates Smart
National Award
University of Queensland Oral Health Centre (QLD) – Cox Rayner Architects with Hames Sharley and Conrad Gargett Riddel
National Commendation
Geelong Library and Heritage Centre (VIC) – ARM Architecture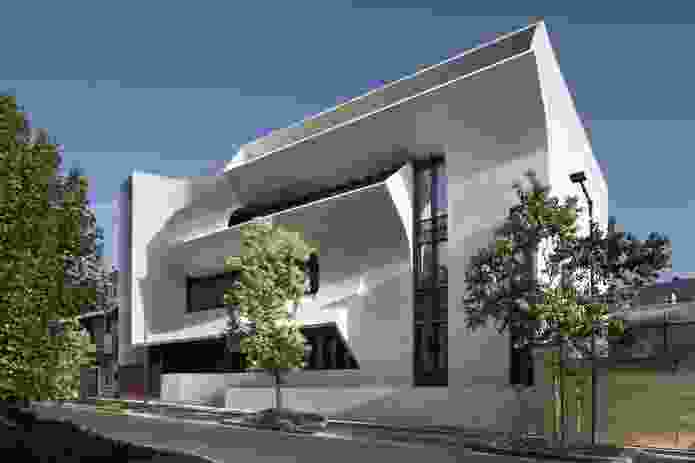 Residential Architecture – Houses (New)
Robin Boyd Award
Indigo Slam (NSW)–Smart Design Studio
National Awards
Deepdene House (VIC) – Kennedy Nolan
Point Lonsdale House (VIC) – NMBW Architecture Studio
Rosalie House (QLD) –Owen Architecture
National Commendation
House in Hamilton (QLD) – Phorm Architecture and Design with Tato Architects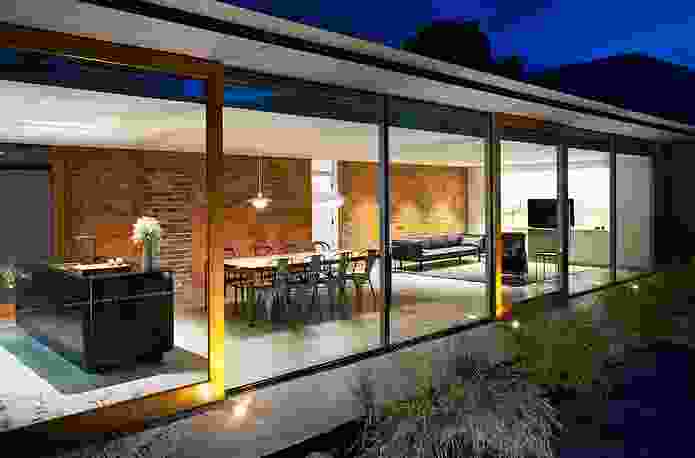 Residential Architecture – Houses (Alterations and Additions)
Eleanor Cullis-Hill Award
Jenny's House (TAS) – Rosevear Stephenson
National Awards
Darlinghurst Rooftop (NSW) – CO-AP (Architects)
Mills, The Toy Management House (VIC) – Austin Maynard Architects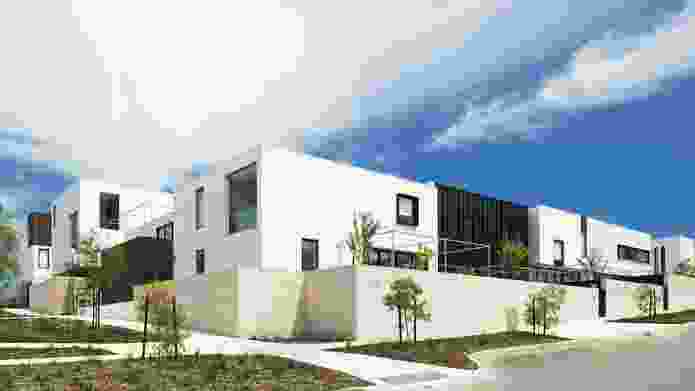 Residential Architecture – Multiple Housing
Frederick Romberg Award
Knutsford / Stage 1 (WA) – Spaceagency Architects
National Awards
10 Wylde Street (NSW) – SJB
Monash University Logan Hall (VIC) – McBride Charles Ryan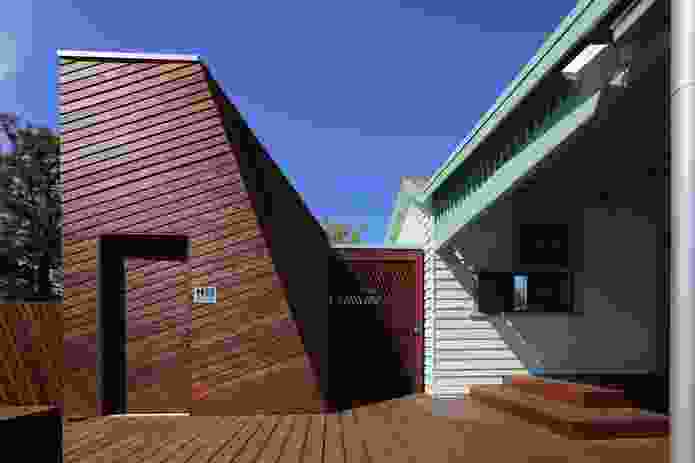 Small Project Architecture
Nicholas Murcutt Award
Maidstone Tennis Pavilion (VIC) – Searle x Waldron Architecture
National Award
Bath House (QLD) – Stephen de Jersey Architect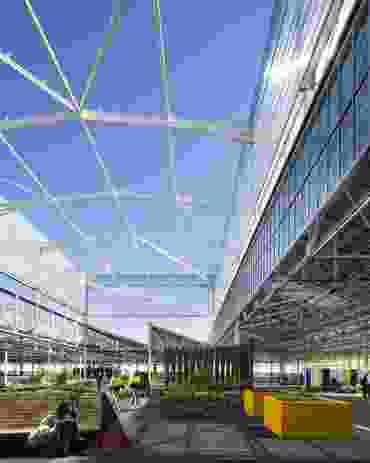 Sustainable Architecture
David Oppenheim Award
Tonsley Main Assembly Building and Pods (SA) – Woods Bagot and Tridente Architects
National Awards
Northern Beaches Christian School (NSW) – WMK Architecture
University of Queensland Oral Health Centre (QLD) – Cox Rayner Architects with Hames Sharley and Conrad Gargett Riddel
National Commendation
Project Zero (QLD) – BVN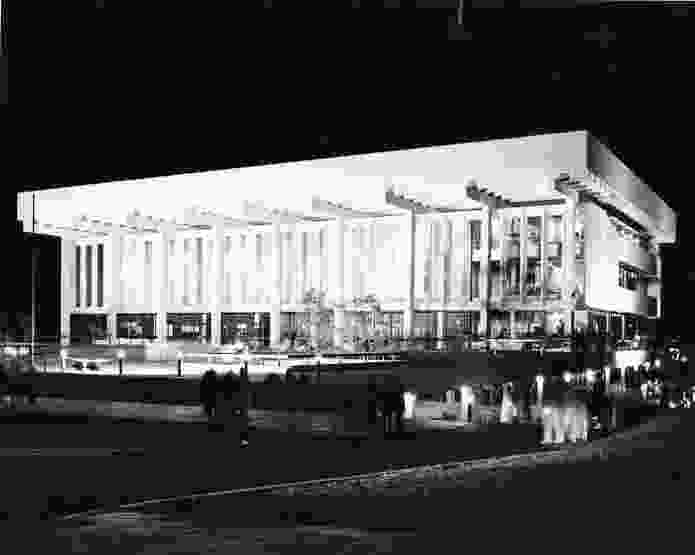 Enduring Architecture
National Award
Perth Concert Hall (WA) – Howlett and Bailey Architects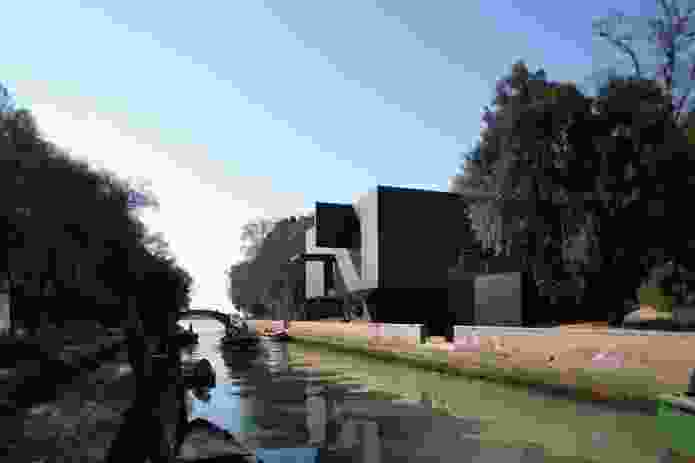 International Architecture
Jørn Utzon Award
Australian Pavilion, Venice (Italy) – Denton Corker Marshall
Australian Award
National Gallery Singapore (Singapore) – StudioMilou Singapore with CPG Consultants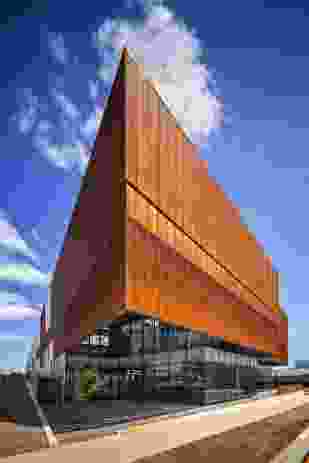 Colorbond Award for Steel Architecture
South Australia Drill Core Reference Library (SA) – Thomson Rossi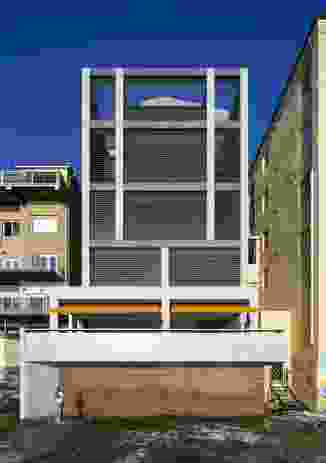 People's Choice Award
Deepwater (NSW) – Tobias Partners
Related topics