Supercontext Architecture Studio's Giraffe Learning Centre has been named overall winner of the 33rd Dulux Colour Awards, with the jury praising it for its "strategic use of bold colour" and its avoidance of colours that are neither too saccharine or institutional.
Winning projects across nine categories were announced at a gala event at the National Gallery of Victoria on 8 May, as part of a program recognizing creative and considered use of colour.
The program received a record more than 430 entries from across Australia and New Zealand. Dulux colour planning and communications manager Andrea Lucena-Orr said the winning projects demonstrated a special confience in their use of colour.
"Architects and designers have really set a precedent with their masterful employment of colour to create unexpected, lively, playful and refined interior and exterior spaces," she said.
The winners are:
Grand Prix and Commercial Interior: Workplace and Retail
Giraffe Learning Centre – Supercontext Architecture Studio
Judge's comments: "In a project of its nature, with a low budget and aimed at children, this learning centre may have gone the way of many of its ilk and become either patronisingly cute or just plain bland. Instead, every opportunity has been taken to achieve the opposite. Conceptually strong, the design is accomplished, largely thanks to the strategic use of bold colour. It works hard to delineate zones, between old and new, as well as rooms and transitional spaces; to highlight, rather than hide, exposed building services; and, to assist the visually impaired."
Commendation
The UNSW Bookshop – SJB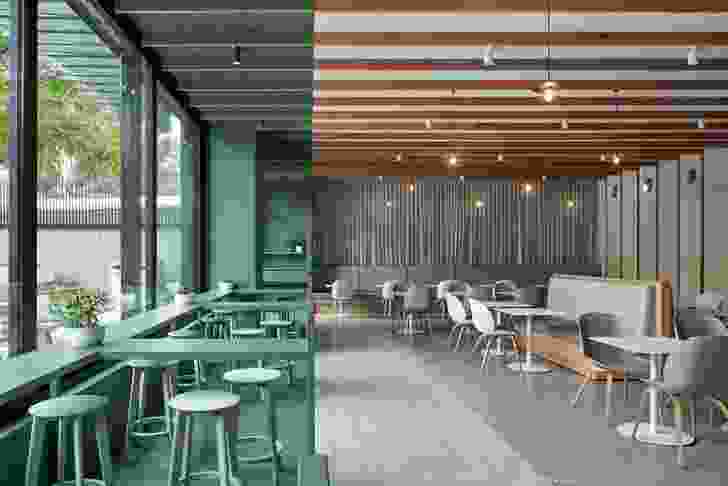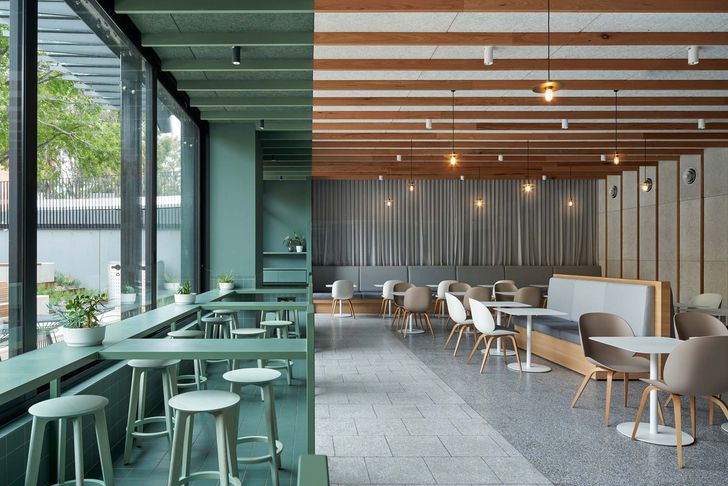 Commercial Interior: Public and Hospitality
Winner
Sable Drop – Jackson Clements Burrows Architects
Judge's comments: "Ambition is one thing, execution another, and we commend this project on both. The use of colour is complex and considered, and its precise articulation, particularly the level of tonal matching, is no mean feat to achieve. Balance is key here. It is a large space, but the swathe of seamless green, a demarcation between the external landscaping and the interior, is an innovative device, demonstrating restraint and balance to achieve an impactful result. Overall, this is a courageous design."
Commendation
Pentolina – Biasol
Curtin Think Space – Arcadia Design Studio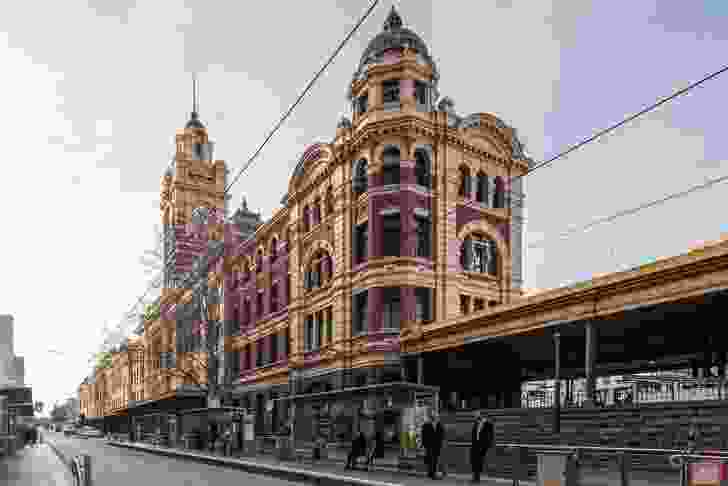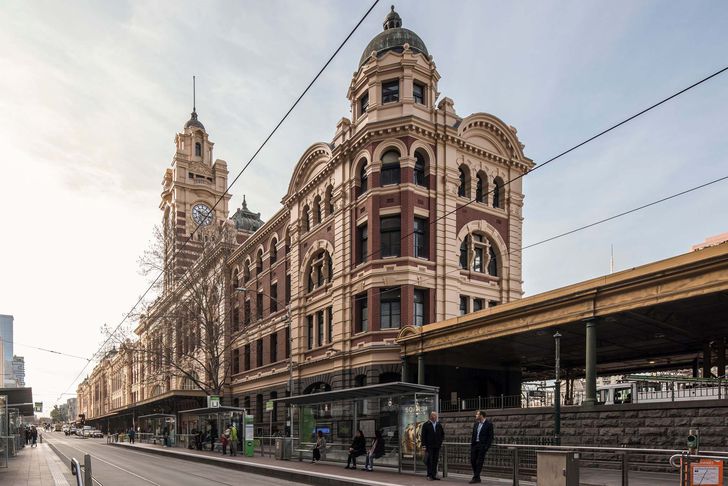 Commercial and Multi-Residential Exterior
Winner
Flinders Street Station External Works – Lovell Chen
Judge's comments: "Extraordinary investigation and science went into the paint choices here, with the architects undertaking extensive research into the original colours since the late 1970s. In fact, the rigour with which the paint scheme was established is the real story behind this project, with three new Dulux colours being created as a result. The Station's historic significance and the public's attachment to it necessitated an outcome that restored the integrity of the original design, and that has been done in an impressive and honourable fashion.
Commendation
Walan – Bureau Proberts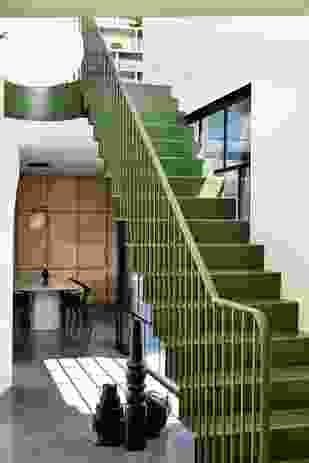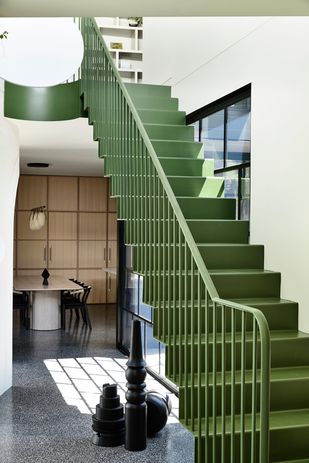 Residential Interior
Winner
Caroline House – Kennedy Nolan
Judge's comments: "Classic black and white with a punch of colour is eternally effective, and its articulation in this home is especially inspiring. The balanced tonal distribution ensures a subdued spatial feel, enabling detail and texture to come to the fore. At the home's core is an inspired interation of colour: the near-apple green hue on the stair, including its underside and hand rail, is a central connecting device, mirroring the greens of the pool, itself a focal point of the home, and subtly aligning inside and out. It is timeless and understated or, as the architects state, 'meticulous and complete'."
Commendation
Elmore Homestead – Flack Studio
Captain Kelly's Cottage – John Wardle Architects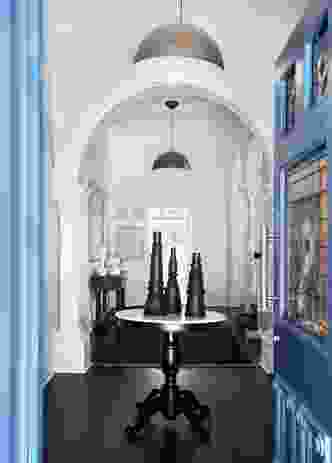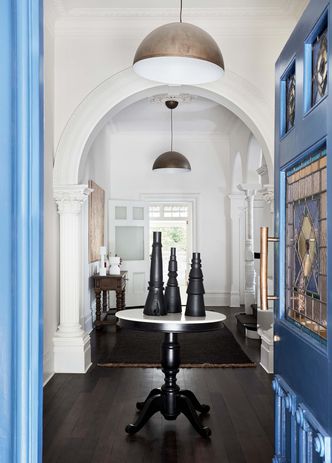 Single Residential Exterior
Winner
Alma Residence – Studio Gorman
Judge's comments: "From the fabulous front door to the charming extension, the use of many and varied colours in this residence is sophisticated and refined. Anything but conservative, the subtle palette is full of surprising layers and complexity. Dulux colour Linseed takes on a green tinge against the existing red bricks in a beautiful juxtaposition. Soft blues distinguish the exterior extension and are amped up through the interior. Even the impact of shade on colour has been considered. Overall, the quirky combinations create an understated drama and cohesive take on contemporary Victoriana."
Commendation
The Bank, Vaughan – Maria Danos Architecture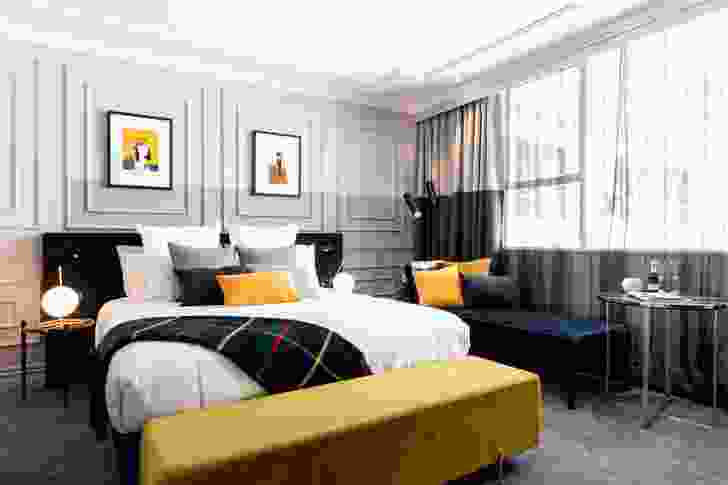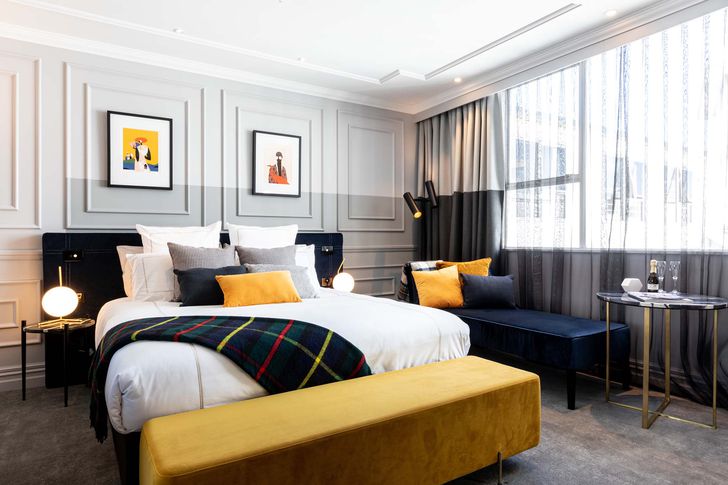 New Zealand Grand Prix
Winner
Wains Hotel Dunedin – Yellow6
Judge's comments: "This contemporary but classic design is in keeping with the historic Victorian-era hotel, described by the architects as 'a grand old dame with quirks and personality'. The subtle use of colour blocking, with soft greys and neutrals on walls to enhance the traditional mouldings, is especially worth noting, as is the choice of Dulux Tuatapere from the Colours of NZ range for the feature wall – a nod to the South Island. Even the clear delineation of curtain lines to define the colour blocks is clever."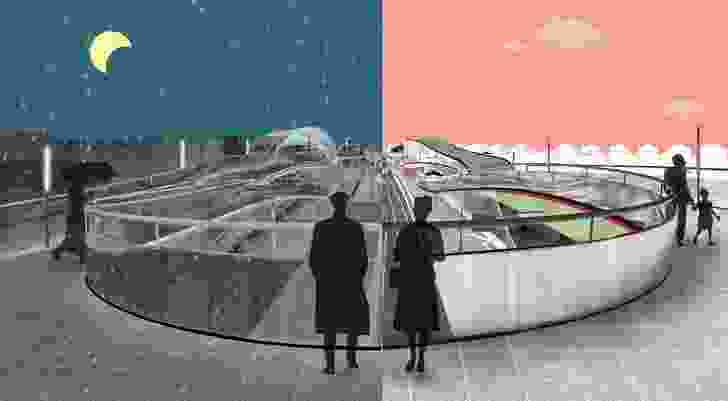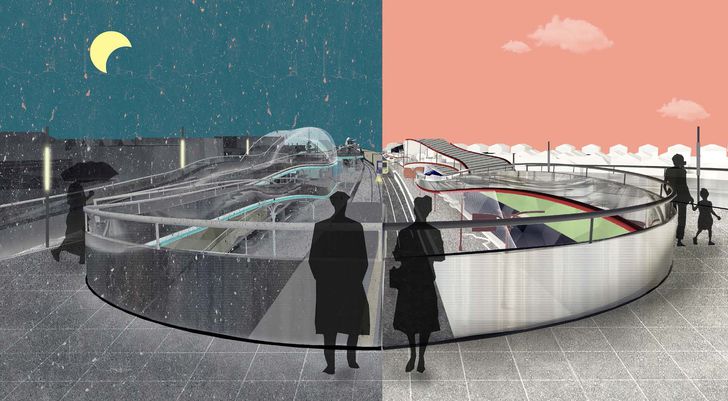 Student
Winner
Reimagining Rail – Dianna Ong, The University of Melbourne
Commendation
The Performance Terrain Theatre – Lauren Gibbs, Auckland University of Technology
The Commons – Abbey Hale, Auckland University of Technology