John Wardle Architects and Kristin Green (KGA Architecture) with Michelle Hamer have been awarded joint first prize in the inaugural Tapestry Design Prize for Architects from the Australian Tapestry Workshop.
The Tapestry Design Prize invited architects to design a site specific tapestry hypothetically located at the new Australian Pavilion, designed by Denton Corker Marshall, at the Giardini in Venice. Entrants were encouraged to consider the emergence of new technologies and materials in their tapestry designs.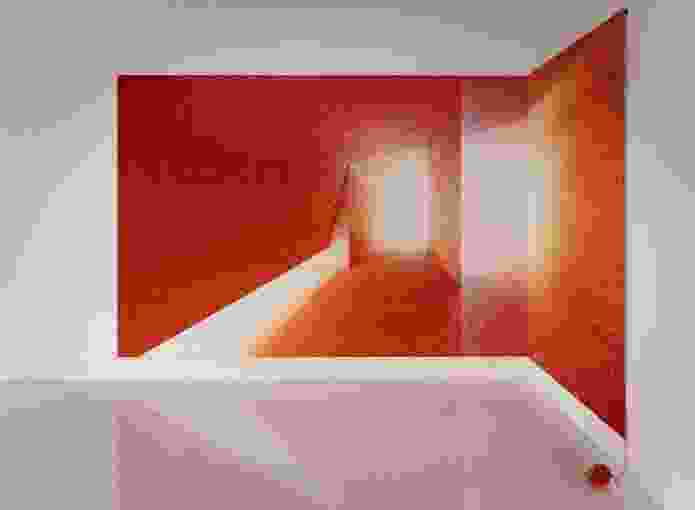 Perspective on a Flat Surface by John Wardle Architects, features two tapestries hung at right angles to each other. The tapestry design plays on colour, light and humour with a ball of string attached to the end of one tapestry.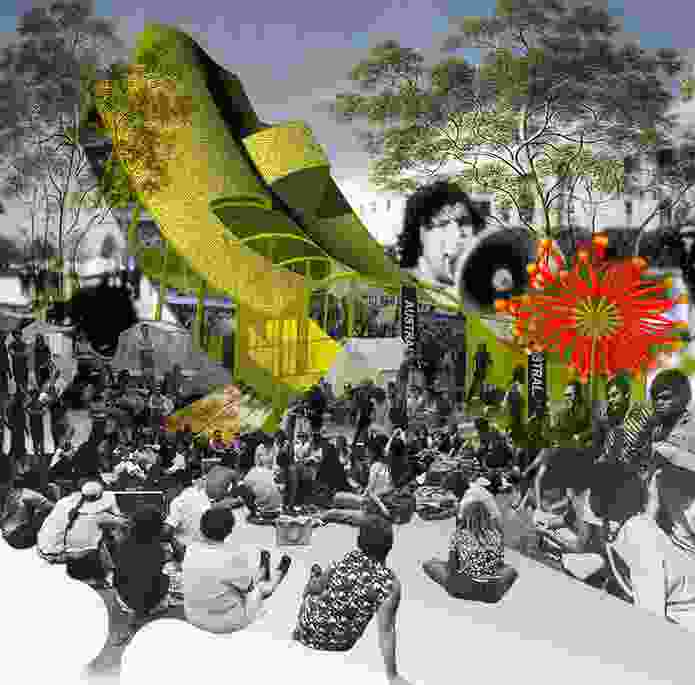 Kristin Green and Michelle Hamer's Long Term Parking features a neon yellow adaptation of Australia's former Venice Pavilion designed by Philip Cox, reminiscent of Australia's exhibition, Abundant Australia at the 2008 Venice Architecture Biennale. The tapestry design juxtaposes people and the surrounding built environment against the technicolour pavilion and natural elements including gum trees and a native Australian grevillea.
The winners were each awarded $5,000 for first prize. The $1,500 third prize was awarded to Peter Elliott Architecture and Urban Design and Laura Mártires of Index Architecture received the $1,000 People's Choice Award. The judges didn't award a second prize.
The Tapestry Design Prize solicited 42 entries from which 12 were shortlisted. The shortlisted designs will be exhibited at the Australian Tapestry Workshop in South Melbourne until 26 July 2015, after which they will be on display in the Stylecraft showroom in Darlinghurst Sydney for a limited time.
On the selection panel were: Professor Kay Lawrence AM (chair, University of South Australia), Leon van Schaik AO (RMIT University), Brian Zulaikha (Tonkin Zulaikha Greer), Hannah Tribe (Tribe Studio), John Gollings (architectural photographer) and Jason Smith (Queensland Art Gallery/Gallery of Modern Art).
Related topics