Citylink has revealed the winners of its $25,000 ideas competition to transform an unused road-side site in Melbourne's Southbank.
The competition, which was launched in January 2015, called for creative concepts for the development of an uninhabitable urban island bounded by the exit ramp from the Domain Tunnel known as the Power Street Loop.
The competition received more than fifty ideas, from which four were awarded prizes and eleven received honourable mentions.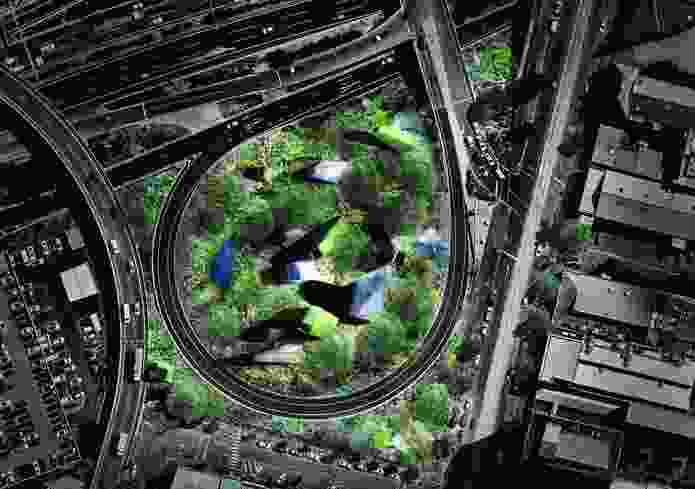 The winning idea, Habitat Filter by Matt Drysdale, Matt Myers and Tim Dow, proposed a functional sculpture disbursed across an urban forest on the site. The sculpture would be fixed with solar panels that would capture solar energy to be put back into the grid as well as water storage tanks for rain water collection. The urban forest would filter the air while creating a habitat for fauna. As the designers describe it, the scheme would "close the loop of creating a sustainable urban sculpture and land care project on the site."
Prize winners
First prize
Habitat Filter – Drysdale, Myers and Dow
Best S

Image: Citylink

ustainable Idea
Territory – Terra Verde
Image: Citylink

Most Innovative Response to Site
Driving Neutral – PWR Ranges
Most Artistic Idea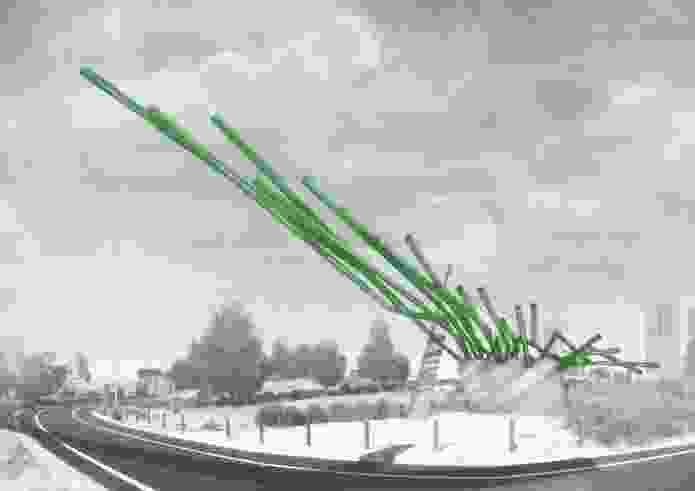 The Beans – ARC-Up
Honourable mentions
Totem City – Hindley and Co
Theatre in the round – Takk Architecture
Birdsong – Compendium
The Living Sculpture – Best Group
Urban Floating Islands – 2xJ
Mark – TWJ
Loop the Loop –Sue Buchanan, Eli Giannini and Kate Seddon with MGS Architects
Canvas Hill – Narav
Solar Rainbow – Pustola & Cheah: Sublime Infrastructure
The Tower of Song – Tower of Song
Micro Loop – Heath Gledhill
All the ideas submitted will be on public display at Testing Grounds in Southbank until 7 April, 2015. See more on the prize winning ideas here. Power Street Loop is the first in a series of unused road-side sites under consideration by Citylink for urban transformation.