Japanese practice Nikken Sekkei and Singapore-based Tierra Design have won an international competition to transform a 24-kilometre-long disused railway in Singapore into a linear public park.
The Singaporean Government launched the international design competition, "Rail Corridor – An Inspired and Extraordinary Community Space," in March 2015. Several other design teams of international renown were shortlisted in the competition, including OMA Asia, MVRDV and West 8.
The former railway line in question closed in 2011 and its land returned to the Singapore Government. Since then, it has become an informal public space and a "green corridor" in a dense urban environment.
Its site stretches north-south across the island-city nation, ranging from 12- to 30-metres wide with a total area of around 100 hectares. Public housing estates, business parks, industrial areas and nature reserves access the corridor.
The Nikken Sekkei and Tierra Design masterplan proposal entitled "Lines of Life" aims to "stitch the nation together," north to south and east to west.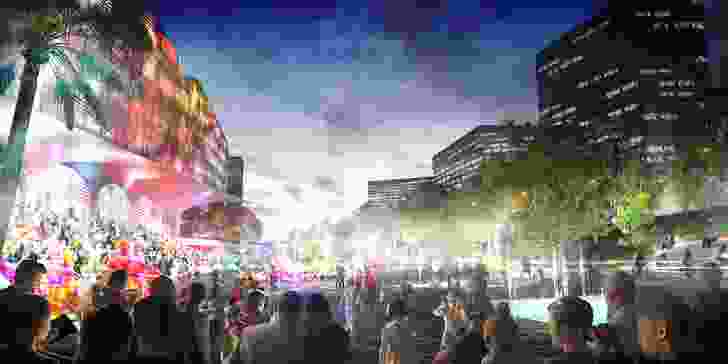 While the brief called for 10 key nodes along the length of the former railway, Nikken Sekkei and Tierra Design's proposed 21 "platforms" and 122 access points are designed to help weave communities together on both sides of the tracks. The masterplan also preserves and integrates the existing green spaces.
Key features of the proposal include:
a community space with urban farming lots, children's playground, barbecue lawns and a fishing pond in the residential area of Stagnant Ring
a nature reserve with a forest walk and an observation tower at the former Bukit Timah fire station
a recreational area with a community cave, yoga platform, and a rock climbing wall under the viaduct at Mayfair Park
an event space capable of hosting outdoor cinema screenings at the business district of Buona Vista
cycling and kayaking at Kanji next to the Mandai River
The winning team will now work on a preliminary design and feasibility study for the initial four-kilometre stretch of the proposed park.
Related topics