MA Architects (MAA) is at a turning point, and interesting things happen at turns. Practice director, Karen Alcock, describes the firm as now leaving its "teenage" years, ready to evolve its language and move on to new things. Established in 2008, MAA grew out of ten years' tenure at well-known Melbourne development company Neometro. This journey has left its mark.
MAA was built on many lessons well-learnt in the trenches of residential development at Neometro, and a relationship still exists between the two companies – but it is fair to say that in the hands of Karen and her young team, the characteristic language of the Neometro years is transforming. One lesson brought by Karen into MAA was a simple one, but it remains resonant throughout the newer firm's catalogue: it is the lesson of practicality and making things happen, onsite, to get the best result possible.
Karen describes herself as a "capital A" architect and this ethos is imbued in all members of her team. In our conversation, she says, quite plainly, "We are in it to produce good buildings, good housing." But in the next breath, she notes that this is a process of "giving and not just taking; we have an obligation to give back." And give back they do, with professional advocacy and the simple objective of setting a good example of high-quality outcomes in challenging contractual settings and within constrained sites.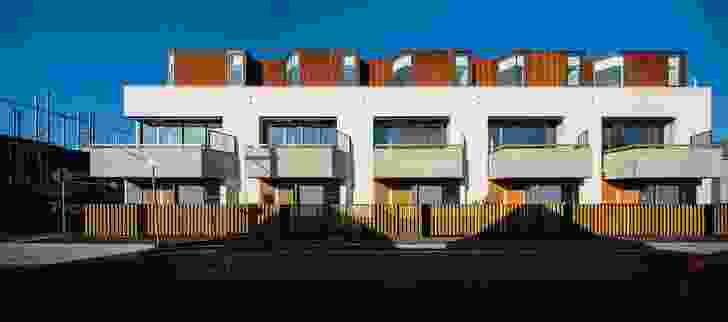 The Farmer Street development (2018) is a case in point. A mix of nine three-storey townhouses and fifty apartments were knitted together on a highly constrained inner-urban site. The team tackled the challenge with a bespoke solution – something akin to a puzzle box with interlocking pieces. During the project, complexities emerged and many lessons were learnt. Nevertheless, the result is seamlessly woven into its urban setting, taking on the rhythm of the streetscape. "We like our buildings to look like they fit in," quips Karen, reflecting on MAA's response to the site.
In another category, South Yarra's Walsh Street dwellings (2014) reflect and respond to a different aspect of the market. These are house-sized apartments, which Karen describes as "houses in the sky." Again, the building's facade and its relationship to the street were both deemed of great importance, and the design makes liberal use of one of MAA's favourite materials, raw concrete. The interiors were completed by Carr Design and there is a lovely frisson between the soft, raw touch of MAA and the polished elements characteristic of Carr Design.
Once again in South Yarra, the Darling Street development (2012) was built around the permit envelope secured by another architect and inherited by MAA. This twin-townhouse construction utilized many of the tropes beloved of MAA (and before it, Neometro) – namely, the use of vivid external blinds on the facade, expressive texture and, again, concrete. Like the Walsh Street development, this was a collaborative effort, completed with Kerry Phelan interiors.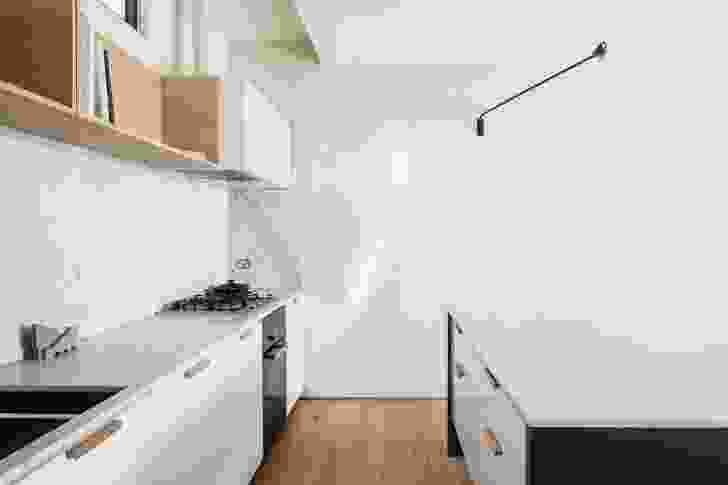 In contrast to MAA's medium-density buildings, Main Ridge Residence (2011) is a sole residence. It represents an experience created for a site that is not quite greenfield, but is certainly less constrained, and home to an established vineyard. This house is planned in the round, oriented to views and wrapped seamlessly around a central courtyard. The rooms are choreographed as a series of discoveries, from arrival to gradual reorientation, both within each room and in relation to the vineyard landscape. The house begins with a public zone suitable for entertaining and formal dining for up to twenty guests; as one moves around the courtyard, the more private, family zones are revealed.
The practicalities of construction and structure are evident throughout all of the MAA work we discuss, even in this single dwelling with its deceptively simple portal frame. Wrapping this frame as the primary expressive device, the ceiling plane folds up and down, encircling the courtyard and enveloping joinery designed as room-defining and room-dividing elements in the plan.
Although this single dwelling is a departure for MAA, the language employed in its execution is no less self-assured and, unusually, in keeping with its higher density cousins. This bodes well for future directions and excursions beyond multi-residential; indeed, we briefly discuss an office building project currently being completed by the team. Again, the use of concrete and the smart exploitation of practical construction methods is leading to a seamless outcome that sits comfortably within the practice's catalogue.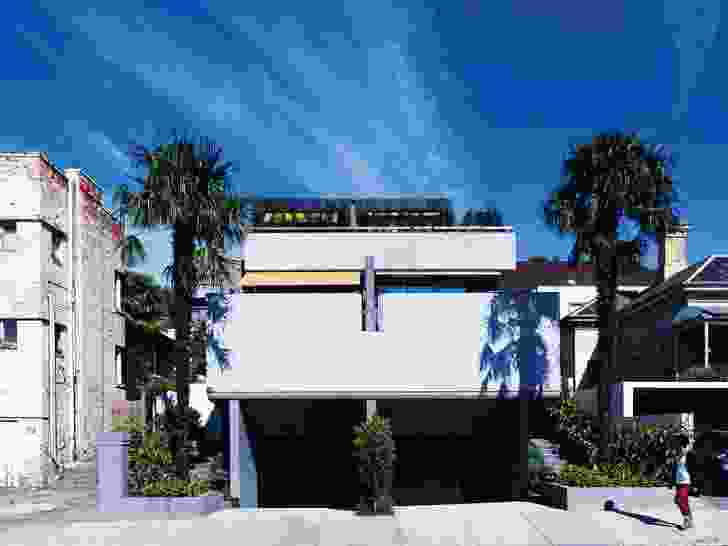 Mention of this seven-level office project prompts Karen to speak about one of her deeply held tenets: that cities are made or broken in heights of up to seven storeys. She is intrinsically not fond of working beyond this height and restricts MAA's zone of operation to seven levels and below, believing that this is a humane scale in relation to the pedestrian and the city in general.
And how is the city delivered at this scale? The changing nature of construction procurement is never far from this conversation – and this is entirely consistent with MAA's make-it-happen approach. "If things are going to be done design-and-construct [as compared to traditional architectural contractual methods], which is the way things are going, get good contracts in place and make the best of it," advises Karen, demonstrating again her inherent practicality. Her experience at MAA, and Neometro before it, have proven to her – and she to the world – that rather than complain about trends in procurement and in the industry in general, it is possible to take the initiative and execute solid contracts that give each project the best possible chance.
What of MAA's future? Karen wants to continue to cultivate three things: the work, the practice culture and, finally, the team, both as individuals and together. This has been working well so far, and I will look on with interest to see where MAA goes now that it is no longer a teenager and is standing on its own two proverbial legs.
Source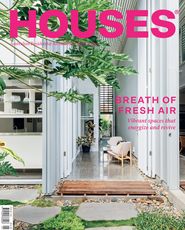 Issue
Houses, February 2020
Related topics