At first glance, the new monograph on the Singapore-based practice WOHA Architects appears to be a weighty tome indeed, but once you've wrestled it onto a table and slowly perused its four hundred pages of drawings, photographs and sketches you find it buoyant and lively in tone. In fact, page 1 begins with just four tantalizing words, "Making buildings is easy …"
WOHA then inverts the premise by telling us that "making Architecture is very difficult", but they sure make it look easy. There are twenty-seven projects documented in this monograph, ranging from schools to large public infrastructure projects, tiny renovations of Singaporean shophouses, medium-density low-scale housing projects, speculative proposals for high-density housing towers, single dwellings, university campuses and churches.
The practice directors, Wong Mun Summ and Richard Hassell, met while working in the office of Kerry Hill. While there are moments in their oeuvre when this lineage is apparent, the overall range of the work is remarkable. Some of it is brash and commercially savvy, some sleekly corporate; other works are serene, tranquil and highly refined, or project a powerful public sensibility.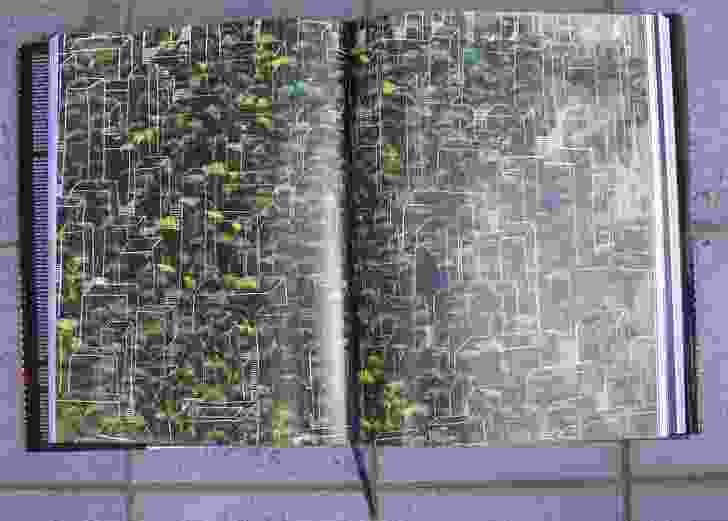 Leon van Schaik's introductory discussion of the work in the context of globalization effectively places the practice in its regional framework. Anna Johnson's attempt to identify recurrent themes in the work was a much more difficult task. The practice seems keen to place itself beyond categorization, and while Johnson's attempt to pin them down is valiant and meticulously researched, it jars with a framing of the work elsewhere in the monograph that amplifies its variability and eclecticism.
As expected from a Pesaro monograph, the photographic record takes priority over documentation in drawing, which in some instances prevents the reader from being able to adequately assemble the work in their mind, yet the energy and optimism of the practice oozes from every page. Their ability to make multi-unit residential projects with sumptuous, tactile and luxurious garden settings will, I hope, jolt an Australian lay audience, which can only imagine these characteristics in a quarter-acre format. Also compelling is the way that WOHA harnesses low-tech environmental design as an opportunity for lyrical expression in architecture. This optimism is a welcome relief in a debate that seems only to be able to frame global warming and climate change in terms of repudiation, loss and numerical targets.
Rather than a comprehensive catalogue, the monograph is more an impressionistic survey. This sense of the incomplete would typically be a flaw, but here feels like an entirely appropriate quality for a monograph on a practice that is fifteen years young, racing at breakneck speed and emphatically unwilling to limit or constrain their trajectory.
Anna Johnson, with essays by Leon van Schaik and William Lim. Pesaro Publishing, 2009. 400pp. $90.00.
Source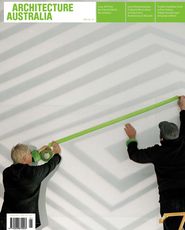 Issue
Architecture Australia, January 2010
Related topics