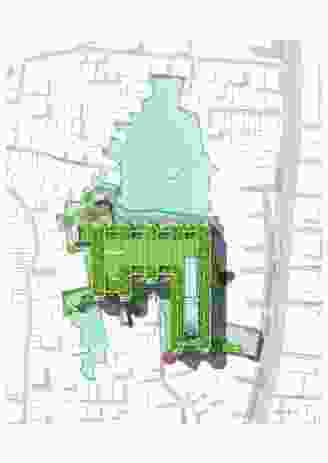 Singapore-based practice WOHA, headed by Australian Richard Hassell, has won the Bronze award in the Asia-Pacific division of the annual Lafarge Holcim Awards, which recognize projects that "go beyond current standards [and] showcase sustainable responses to technological, environmental, socioeconomic, and cultural issues."
WOHA's design is a proposal for a university building in the Bangladeshi capital of Dhaka. The fourth most densely populated in the world, with more than 18 million inhabitants, the city has struggled with deteriorating water quality as it rapidly urbanizes.
The building, designed for a university run by the not-for-profit Building Resources Across Communities (BRAC), will sit above a plot of polluted swampland. A bio-retention pond beneath and surrounding the building will remediate the water.
The building will also greatly expand the amount of open space in the neighbourhood, with green areas covering more floor space than the area of the site.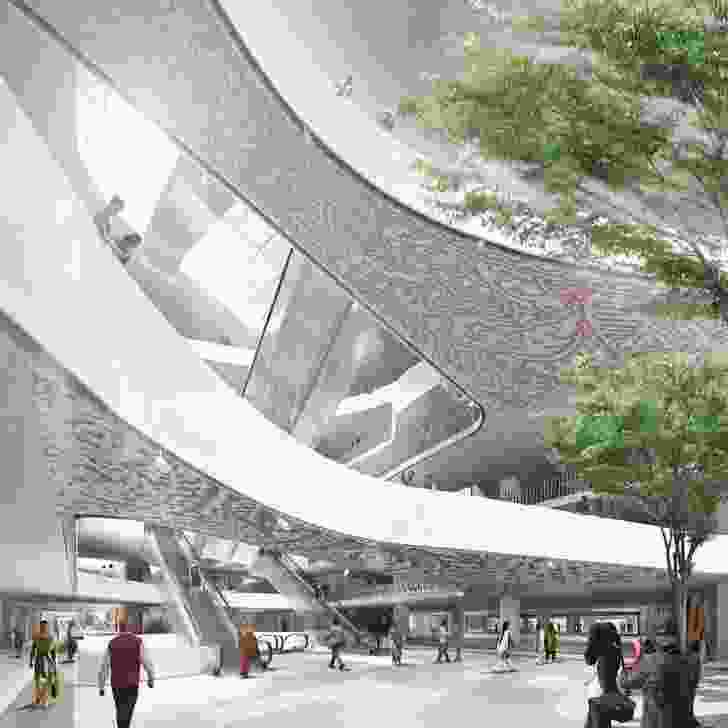 The jury said, "Sustainability is deeply integrated into the building design, from thermal zoning to significant reductions in the use of energy and water."
Founded in 1994 by Australian Richard Hassell and Singaporean Wong Mun Summ, WOHA has developed an international profile off the back of projects that frequently deal with concerns around sustainability. Award-winning projects include The Met in Bangkok, School of the Arts in Singapore and Parkroyal on Pickering in Singapore. Its SkyVille affordable housing building, also in Singapore, won the Australian Award in the Australian Institute of Architects'2017 International Chapter Awards.
The Gold award went to Mumbai practice At Architecture for its plans to replace a decrepit and unsuitable children's shelter in the western Indian city of Thane, while the Silver award went to a 'micro library' by Indonesian practice SHAU that accommodates community facilities within a small, minimalist pavilion at the center of a park in the city of Bandung.
Lafarge Holcim, an international building materials manufacturer headquartered in Switzerland, runs a set of five regional sustainability awards programs annually. The 2017 awards mark the fifth edition of the program.
Related topics