WOHA: Selected Projects Vol. 1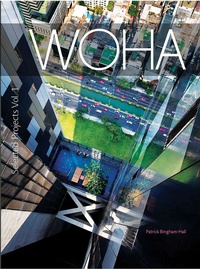 For Singapore-based WOHA Architects, the last few years have been exciting and busy. From 2008 to 2010 the practice completed thirteen new projects, many of which have been innovative multiresidential towers with a penchant for lush green roof gardens and walls. Their work has been described as "the architecture of the new Asia" due to their sensitivity to Asian design, combined with their resolution to answer the housing questions of the region's growing population. Key projects discussed here include the Bras Basah MRT Station and Newton Suites in Singapore. Accompanied by stunning photography and plans, this book is a fine example of Asian architecture in the twenty-first century.
Patrick Bingham-Hall (Pesaro Publishing, 2011),  pp 296, rrp $65.00.