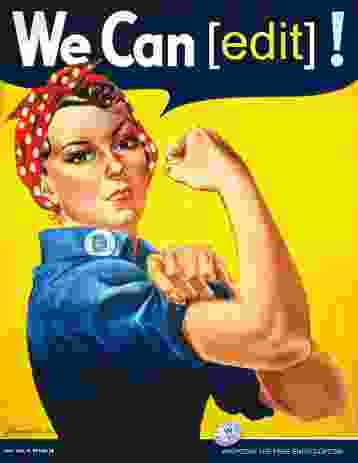 An organised attempt to improve recognition of women in architecture resulted in Wikipedia editors deleting or challenging newly created pages about prominent professionals.
Wikipedia profiles created for respected Australian women architects and other built environment professionals on International Women's Day on 8 March were part of a project led by international organisation Architexx to encourage efforts to raise digital recognition of women in these fields.
Architecture scholars including Queensland University of Technology's Jennifer Taylor and the Royal Melbourne Institute of Technology's Pia Ednie-Brown were among those whose profiles were deleted or contested.
Wikipedia editors are largely volunteers who can be both registered or unregistered.
Problems surrounding recognition of women in the architecture and design industry have long been recognised. US architectural historian Despina Stratigakos highlighted the tradition of women's voices being left out of the profession in her 2012 essay, 'Unforgetting Women Architects: From the Prtizker to Wikipedia'.
The issues she highlighted include the traditionally male-dominated nature of the industry and the lack of willingness from women architects to speak out about their achievements, which diminishes their public profile.
Justine Clark, representative from Australian women's architecture organization Parlour, said that the lack of representation of women is a well known issue.
"It really relies on who's got the time and the wherewithal to sit there writing entries. I can't say it's something I've thought of doing before," she said.
"Most women I know in architecture are already very stretched, already trying to do too many things. Sitting around writing Wikipedia entries without any kind of support or structure is not something people do."
Parlour has joined up with other groups to create a proposal to boost recognition of women architects and built environment professionals on Wikipedia through education. The proposal was created in response to the issues faced when trying to contribute to Wikipedia.
Groups representing women in architecture and design are asking for a total of US$30,000 in order to educate women through an international education and advocacy program so that they're able to create successful digital profiles through the site.
The funding is being sought through Wikimedia's Individual Engagement Grants, which can provide resources to improve the "Wikimedia movement". Wikimedia is a non-profit organization from the United States which hosts a range of collaborative media sites, including Wikipedia.
Ms Clark said that creating a specific program to help women navigate Wikipedia would provide a support network.
"Having a campaign which provides events that people go to so they can do it together and they can learn how to do it means it's not such an intimidating environment when you're sitting there with other people," she said.
The proposal has been endorsed by prominent industry members, including Columbia University architecture professor Mary McLeod.
The Wikimedia Foundation responded to the issue, saying that editorial policy is decided by the community of volunteer editors rather than by the organisation. The Wikimedia Foundation acknowledged issues with recognition of particular groups and recently launched a gender diversity initiative called Inspire.