Wood Marsh is working on the designs of two redeveloped train stations in Melbourne's north, as part of the Victorian government's level crossing removal project.
The new stations will be erected at Moreland and Coburg to accompany a new elevated stretch of the railway line between Moreland and Bell streets. Four level crossings will be removed as part of the project.
The new stations will feature improved cycling storage facilities and more thoughtful pedestrian interchanges with tram and bus routes. Both stations will be surrounded by landscaped plazas.
The existing station buildings will be retained, refurbished and integrated into the new stations. The stations were built in the 19th century in the late Victorian Gothic style and are listed on the Victorian Heritage Register as part of a cluster of similar buildings on the Upfield railway line, for both their architectural and historical significance.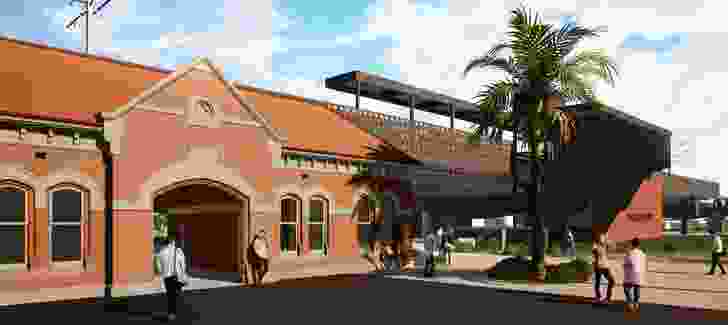 The Victorian government released preliminary designs for the two stations as part of a community feedback process.
Lizzie Blandthorn, state member for Pascoe Vale, said, "As we build the new stations, the community have a great opportunity to help shape the open space and areas around the stations – so I encourage all locals to get online and have their say."
Wood Marsh has previously completed a number of transportation and urban design projects in the city, including the Eastlink Freeway and urban infrastructure elements in Docklands, including the Bourke Street Bridge, as well as the proposed West Gate Tunnel project.
The community consultation period will end on 15 June, with works proposed to start later in 2019.
The state government said an "innovative construction methodology" will allow the stations and the new train line to be built over a four month period.
Related topics