Australian practice Woods Bagot and Peddle Thorp NZ have won a design competition for a 180-metre-tall mixed-use tower in Auckland, New Zealand.
Melbourne-based developer ICD Property invited five architecture practices to participate in the competition to design a hotel and apartment complex at 65-71 Federal Street in Auckland's city centre on a site, which neighbours the city's Sky Tower – the tallest structure in the Southern Hemisphere. The site is currently occupied by a seven-storey car park. The NZ$200 million (approximately A$182.2 million) project will be ICD Property's first outside of Australia.
Woods Bagot's design was chosen over submissions from Elenberg Fraser, Cox Architecture, Warren and Mahoney and Zaha Hadid Architects.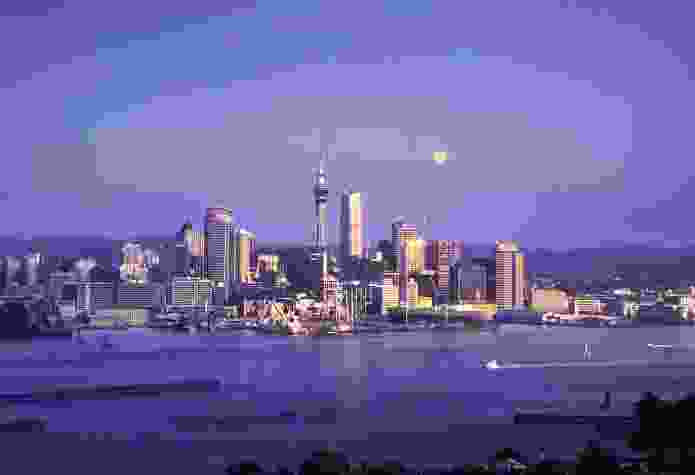 The design draws on the geology of the region as well as local flora and fauna. It proposes an assemblage of two buildings that will create a streetscape with a laneway through the site.
Peter Miglis, Woods Bagot principal and design leader, said the building was tailored to the site and "couldn't exist anywhere else."
"Inspired by New Zealand's extraordinary geology and fauna, this will be a simple, elegant silhouette on the skyline that provides a companion to the city's iconic Sky Tower."
The street level elements of the design received particular attention, with the architects identifying the existing pedestrian experience as poor. To make the ground plane more welcoming to the public, the hotel lobby is raised to the top of the podium.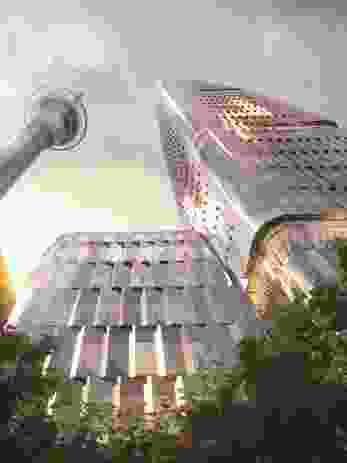 Andrew Walter, Woods Bagot associate principal, said, "Through its transformation into a pedestrian-focused laneway, Federal Street has the potential to become a public destination akin to a town square or public plaza. We know that the skyline defines a city's identity, yet it is the streets – where people inhabit the city – that define its character..
Miglis added, "We asked ourselves the question: can the ground plane of a private development be open, inclusive and generous in spirit? We think it can. Green laneways to run through the site and which connect to the water are a key idea to encourage movement through and into the site."
The design of the public spaces makes heavy use of timber, which the architects said was a reference to the materials used in significant public projects in New Zealand.
Richard Goldie, Peddle Thorp director, said, "Our major civic buildings, the Auckland Museum and Auckland Art Gallery both use timber to stunning effect. It's the material with which we privilege our most significant buildings."
Completion of the development is expected in 2022.