The National Disability Insurance Scheme headquarters in Geelong features a 3,000-square-metre façade of "dynamic" Suntuitive glass manufactured by Glassworks and installed by Minesco.
With integrated architecture and interior design by Woods Bagot, the NDIS head office is the first government building of its scale to relocate to the Geelong area. The project is built around the historic Carlton Hotel, and Woods Bagot's design seeks to uphold heritage nuances while creating a new symbol for Geelong and the client. "Relocating to Geelong provides opportunities to celebrate the rich industrial history it possesses while striving to flourish into the centre of excellence for the insurance industry," says lead architect Rob Donegan from Woods Bagot.
Glassworks' Suntuitive glass facade helps to achieve this with its outstanding performance and aesthetic benefits. Suntuitive is a Solar Responsive Thermochromic interlayer, laminated in glass and then made into Insulating Glass Units.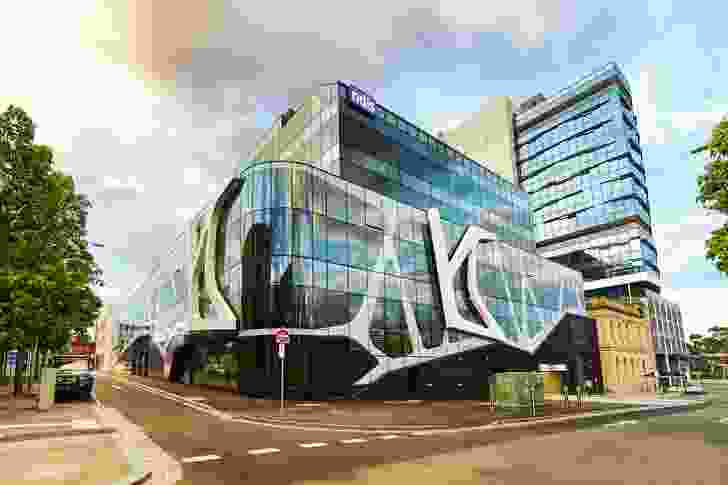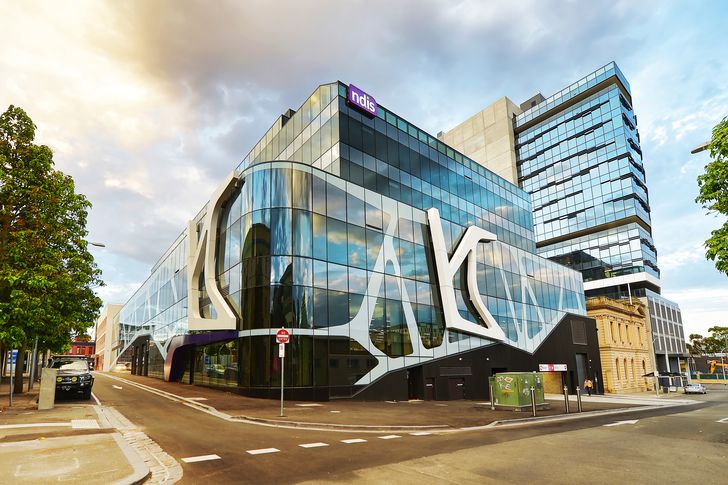 It is a dynamic glass which is able to self-tint based solely on the intensity and position of the sun. When the sun is at its strongest, the glass darkens to limit the heat and glare entering the building, then in the absence of direct sunlight it returns to its minimally tinted state to optimize heat gain and natural light at all times.
The four main benefits the Suntuitive glazing solution brought to the NDIS project were as follows:
1. Dynamic performance benefits: Suntuitive is able to adjust the Solar Heat gain Coefficient (SHGC) and Visible Light Transmittance (VLT) as the buildings' needs change throughout the course of the day or between the seasons. The Crystal Grey version specified has a variable SHGC of 0.11-0.24 and a VLT of 5-36%. By comparison, even the highest performing low-E IGUs or permanent dark tints would offer fixed performance, thereby compromising thermal control or visibility.
2. Energy saving benefits: the building is better able to be naturally temperature controlled which has been factored into the build phase with a smaller HVAC system. This has significant benefits for occupant comfort and ongoing power savings.
3. Natural lighting benefits: in the absence of direct sunlight the window is at its minimally tinted state to preserve the view and allow natural light to enter, however in full sun when the window is at its darkest tint there is sufficient natural light entering the building, minus the glare.
4. Aesthetic benefits: Dynamic glazing allows for design freedom of not having to incorporate fixed over hangs or mechanical louvers to achieve the desired energy saving effect. The façade is also easier on the eyes than a permanent dark tint and allows transparency the building was striving for.
Related topics