Woods Bagot has designed a 15-storey "micro-hotel," to be constructed on the site of an existing car park on Adelaide's North Terrace.
The hotel will contain small rooms ranging in size from 13 square metres to 28 square metres. The developer, Hines Property, says that the tower is aimed at "short-stay visitors and young tourists" who are attracted to "stylish yet minimalist accommodation." The hotel will also include a bar, gym and lounge.
The hotel will be located on the corner of North Terrace and Frome Street in central Adelaide, diagonally opposite the former Royal Adelaide Hospital site, known as Lot Fourteen, which the state government plans to redevelop into a "creation and innovation neighbourhood."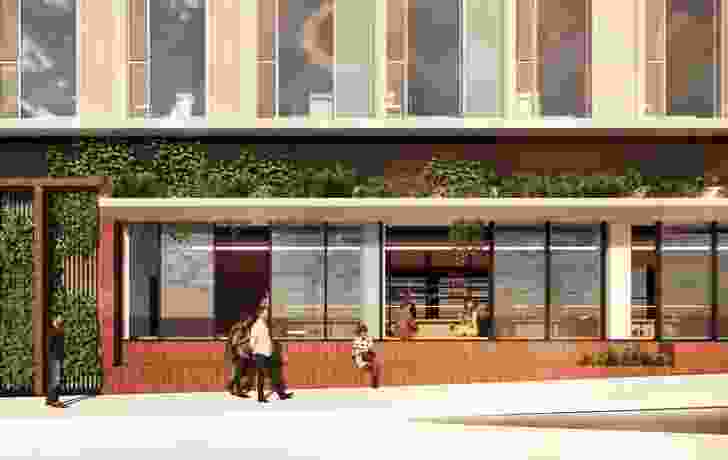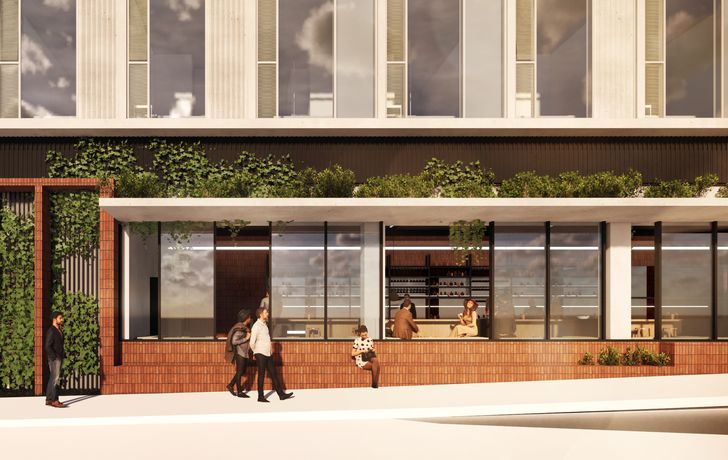 Alex Hall, Woods Bagot associate principal and design leader, said, "A neighbourhood of upcoming, creative talent needs an equally inventive place to stay. Rational design thinking has allowed us to transform an underutilized car park into a smart, tasteful and affordable 235-room hotel that appeals to innovators and doesn't compromise on quality.
"There's potential in every square metre of our city – dormant spaces are an opportunity, not our city's leftovers."
James Hines, managing director of Hines Property, said he believes there is a market for inner-city accommodation at lower prices among younger visitors.
"Micro-hotels are proving particularly popular with business and young travellers who want to stay in the heart of the action without spending a fortune to do so," he said.
The hotel is one of a number of hotel projects slated for central Adelaide, including a Cox Architecture-designed proposal for a hotel extension to the Adelaide Oval, a 28-storey hotel designed by GHD Woodhead in the CBD, a 25-storey mixed-use tower by Hames Sharley containing 198 hotel rooms, and a $330 million expansion of the Adelaide Casino.
Elsewhere in Adelaide, Woods Bagot produced the masterplan for the Lot Fourteen development on the site of the former Royal Adelaide Hospital with Oculus, Right Angle Studio and Macro Plan Dimasi.
Construction on the hotel is expected to begin in 2020, before opening in 2021. An operator has yet to be named for the hotel.