Woods Bagot has won an invited architectural design competition for a mixed-use tower in central Sydney that will comprise a hotel and office space on a site on Bligh Street for developer SC Capital Partners Group.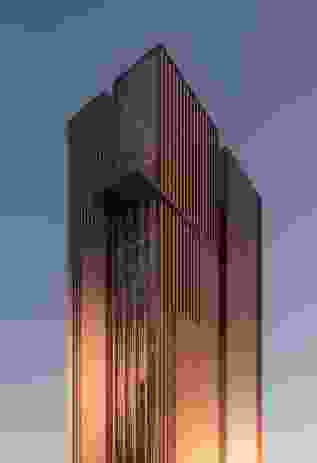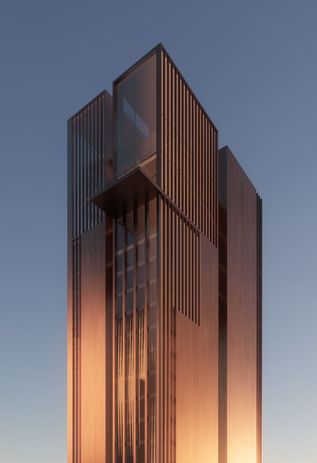 The Woods Bagot proposal was unanimously chosen by the competition jury over entries from Architectus, Atelier Jean Nouvel, Bates Smart, FJMT and SHARA, and PTW, Collins and Turner and March Studio.
Ian Lomas, Woods Bagot principal and Sydney design leader, said, "The building will be instantly recognizable from every angle, as the tower changes form and emphasis in response to context, orientation and internal function."
The tower's lower levels will include a three-level "urban room" with retail spaces and separate entries for the hotel and offices. Above this will be a nine-storey office podium topped with a terrace containing a pool and "clubhouse." The hotel will sit above the office podium, with a rooftop restaurant, bar and garden at the uppermost levels. The tower will reach a total height of 226 metres.
Planting and green spaces are a key feature of the design. Lomas said, "In Sydney, we feel that nature is only ever held back, and if it were left unchecked it would quickly reclaim its domain – oozing like jam or glue into every crevice.
"Green walls, unexpected roof gardens, trees and generous landscaping at street level are part of the building's integrated sustainability strategy."
Graham Jahn, the City of Sydney's director of city planning and competition juror, said "The Woods Bagot entry displayed a masterful architectural clarity and precision throughout the scheme.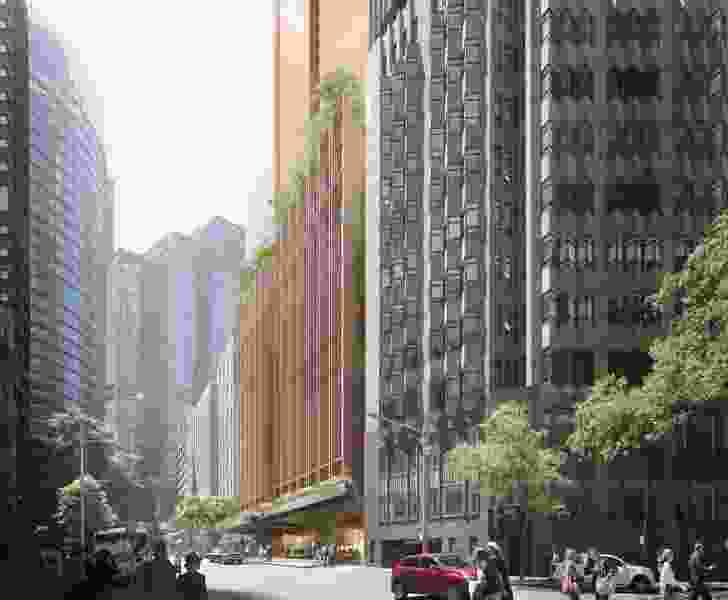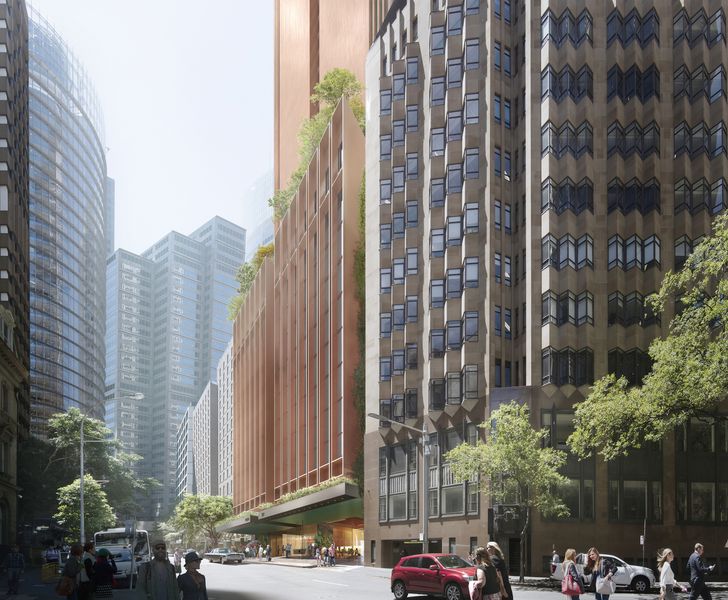 "The slender hotel tower and infill podium will complement the extraordinarily rich setting of superb heritage-listed buildings that surround the site. These include the Skidmore Owings and Merrill designed former Wentworth Hotel, now Sofitel; the former CML Building by Emil Sodersten and former Qantas House by Felix Tavener of Rudder Littlemore and Rudder," said Jahn.
The competition jury was chaired by acting NSW government architect Olivia Hyde and included Jahn, Bruce Hennen (executive director of development, SC Capital Partners), Lisa Maree Carrigan (director, Group GSA) and Ken Maher (fellow and architect, Hassell, and Sydney Design Review Panel member.)
The competition was conducted by Urbis in accordance with the City of Sydney Competitive Design Policy.
Completion of the development is slated for 2022.
Related topics