Wynnstay Road, Prahran, is a grand street. At one time it was lined with Victorian mansions flanked by mature English oaks. In the sixties it attracted speculation and walk-up flats replaced many of its stately residences. These "six-packs" are now the defining characteristic of the street. Despite the derided status of walk-ups, the deep allotments of Wynnstay Road (and of many inner suburbs) make this modern version of rotated townhouses a commonsense approach to higher-density living. There are, however, elements of the model – such as the ambiguous ownership of the ground plane, the residents' car parking, the disregard for sensible orientation and the poor quality of its long elevations – that should be criticized. The Wynnstay Road apartments are also a form of rotated townhouses, one that attempts to address some of the negatives of the derided type, a new and improved model.
The Wynnstay Road development was a self-initiated project. In part it came about simply because of our and our friends' need for housing and a general frustration over the affordability of good housing in inner-city locations. It was also a way to generate work for our practice. Then, as I suspect now, the pathway to work, experience and opportunity for emerging practices was absent and then, as now, you had to take these matters into your own hands. The project was seminal for us as a demonstration of our capacity as professionals, a personal haven in which to raise our family and an opportunity to develop ideas from earlier projects.
Wynnstay Road was born out of a similar, though much smaller, prototypical project in Legon Street, Port Melbourne. This project attracted the attention of friends and colleagues, particularly after we sold our portion in the late 1990s for the then unfathomably large amount of $337,000. We formed a loose group and searched for an opportunity to repeat the experiment on a far grander scale. We looked at properties, prepared quick development feasibilities, set our limits and attended countless auctions. It was as competitive then as it is now and it was eighteen months before we outbid at auction in Wynnstay Road. The 2000-square-metre allotment was purchased with a flimsy feasibility and a loose affiliation, which, as soon as the cold sweat dried, we immediately set about formalizing.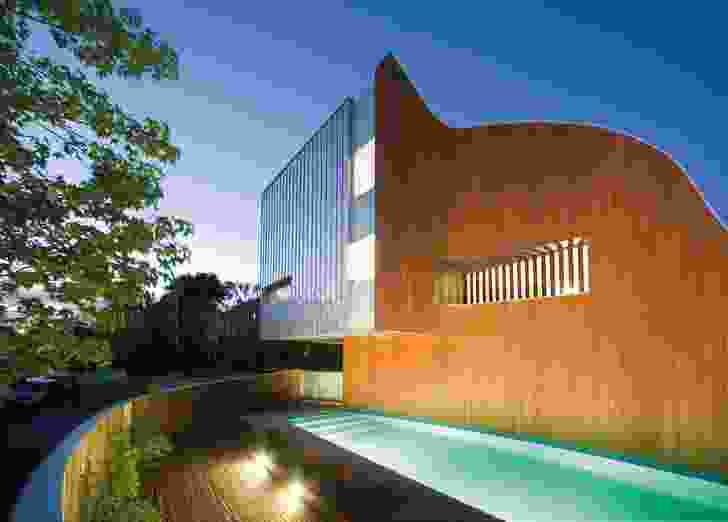 We had ten clients. Each would have their own house, according to their own individual requirements. The clients had different capacities for borrowing and as a consequence varying construction budgets. In our enthusiasm we had somewhat underestimated the complexity of financing such an elaborate arrangement. We approached banks but none offered us a loan. The land was on one title and would need to remain so until subdivision. We eventually talked to a lateral-thinking banker, who suggested we adopt a line of credit for the whole property. Once subdivision occurred, at the completion of construction, this could be folded into individual housing loans. One advantage of this approach is that it evened out the resources of the group. Some individuals had high incomes and low deposits and vice versa. On legal advice the group formed a joint venture and prepared a formal agreement. Management of the financial aspects was complex and time-consuming and to assist us we drew upon the skills of the collective.
The project was designed with two dwelling types in mind: a townhouse that suited young families, and an apartment that suited couples and investors. The planning arrangement is like a complex puzzle, structured by two overlapping grids, which allowed unexpectedly wide and generous apartments with good access to natural light. The townhouses have their living spaces at ground level, facing a courtyard to the east, and the apartments each have an open space on the third level, adjacent a large north-facing courtyard. These two basic types were then adapted to suit individual needs and budgets. While this may sound like a management nightmare, and it was difficult, there was a certain self-organizing aspect to it where individual success was tied to collective success and the process seemed to keep the most loquacious and vociferous parties in check.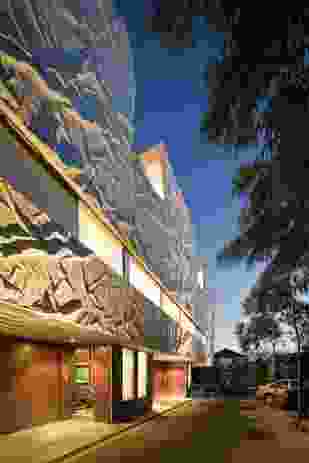 The project also began our tumultuous love affair with precast concrete. The main facade was at the time an epic undertaking (one that required all hands on deck preparing the master moulds). Here, on the west side of the building, we undertook the difficult task of merging pedestrian and vehicle entry and thoroughfare. The west facade is ambiguous, relying undoubtedly on atmospheric technique; the dramatic shadows cast on the facade on a sunny day can still evoke a sense of wonder. It is a kind of anti-brutalist gesture. This gesture is not about the honesty of materials, concrete as béton brut, but rather concrete as plastic. The building is realized as the opposite of what high-minded "honest architects" want it to be – not stone, but paper. As was de rigueur then, we could not escape the architectural language of quotation. The facade is really a very messed up and distressed Villa Savoye or, as one colleague put it, "the torn flag of modernism."
Within the prescribed setback, we located a communal swimming pool and wondered why no-one ever did this before. (We later found that the local council had misinterpreted the drawings and understood it to be a decorative pond!) In an unashamedly featurist gesture, like an oversized Leon Battista Alberti scroll, we attempted to reconcile the building's complex section with the heroic box and the pool enclosure.
In the early days, the building tended to divide public opinion. The group of owners built much of the Rush\Wright Associates-designed landscape and had many discussions with passers-by during that construction period. Most felt compelled to freely offer their opinions to us. Some were astounded by the building's brashness, some wholly supportive and others simply incensed by it. One local councillor demanded our presence at a council meeting at which he went into a longwinded diatribe on the demerits of the building. He was extremely proud of his label of the building as a "half-arsed airplane hangar." The design went on to silence its detractors, in 2001 winning both the Multi-Residential Unit Category of the City of Stonnington Urban Design Awards and an architecture award in the Residential – Multiple Housing category of the Australian Institute of Architects Victorian Chapter state awards.
The Wynnstay Road apartments have proved resilient and adaptable over the past fifteen years. The apartment layouts and the building's siting and external expression have a generosity absent from many developer-driven projects. The building provided its first occupants, young couples and families, with a way into the market and helped them on a path to financial security. When we first developed the idea and were canvassing the interest of friends and colleagues, a number declined but said that it was the sort of project, particularly in its shared and community aspects, that they would wish for in twenty years' time. So perhaps now it's time for Wynnstay – The Sequel …
Credits
Architect

McBride Charles Ryan
Melbourne, Vic, Australia
Project Team

Rob McBride, Debbie Ryan, Matthew Borg, Kirsty Stewart, Owen West, Elise Houghton, Mark Bol, Andro Monzon
Consultants

Builder Scott Brothers Design Constructio
Engineering Adams Consulting Engineers
Landscape architect Rush\Wright Associates
Surveyor Peyton Waite

Site Details

Location Melbourne, Vic, Australia
Site type Suburban

Project Details

Status Built
Completion date 2000
Category Residential
Type Apartments, Multi-residential

Source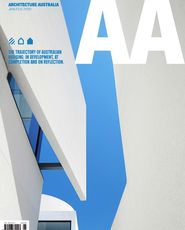 Issue
Architecture Australia, January 2016