There is an elegant duality to the spindly lines and delicate whorls of the Yuta Badayala lighting collection: unlit, they are finely crafted Indigenous artifacts suspended from the ceiling; illuminated, they cast an eerie but lovely tangle of linear patterns and shadowy ellipses.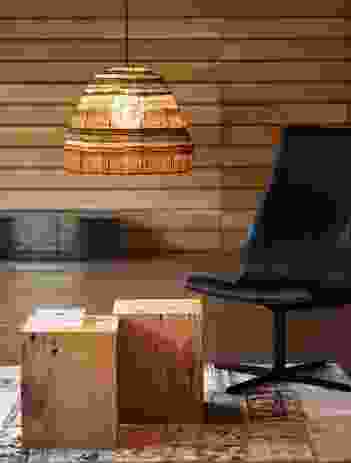 "It is as though they are two products in one: they have a beautiful quality during the day, and then a whole new life at night," says Sasha Titchkosky, one half of the team at Koskela, the Australian furniture design company that has worked with Indigenous artists to create this arresting lighting collection.
After three years of research, Sasha and partner Russel Koskela proposed the project to Elcho Island Arts, an Arnhem Land arts organization. Working with centre manager Dion Teasdale and Yolngu artist Mavis Warrngilna Ganambarr, Sasha and Russell devised a collaboration that would apply the local artists' traditional bush-string weaving techniques to contemporary forms.
"We realized after we learnt more about what was involved in producing the weaving that products you would traditionally associate with weaving – placemats, for example – could never be produced at a price that would compete with cheap woven imported products," explains Sasha. "We had always had some lighting in our collection, but had started to experiment a bit more in this area."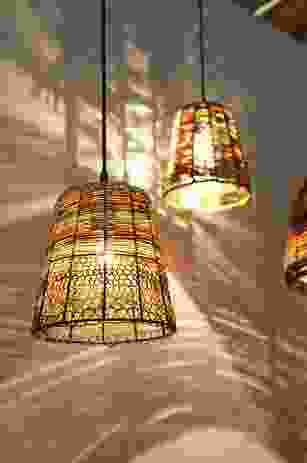 Alongside Mavis, the Yuta Badayala project (which means New Light in Yolngu) has drawn together prominent Elcho Island artists, including Roslyn Malngumba, Margaret Bambalara and Julienne Gitjpulu. The Koskela team's keen interest in Aboriginal culture meant they were keen to create a range that was culturally sensitive and that would provide an alternate income for the artists involved.
"All the materials and the dyes are derived from natural materials found on the island or on the mainland nearby, and they vary depending on seasonal availability," explains Sasha. "Each piece is unique. We merely provide a form and the women are free to interpret this form however they choose. This makes each piece even more special."
The resulting lights, with their alluring tactility and earthy palette, are objects whose very handcraftedness effortlessly bests any slick mass-produced alternative.
"This collaboration has been a true joy for us," Sasha says. "We relish our visits to Elcho Island and every delivery that we get of the lampshades – the women never cease to surprise us with the way they interpret the forms."
Source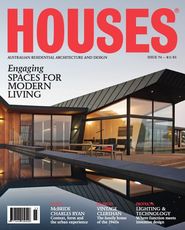 Related topics