Developer Sunland has abandoned its plans for a Zaha Hadid Architects-designed three-tower complex in Brisbane's Toowong after failing to secure final approval for the project.
The Grace on Coronation towers proposed for a 1.5 hectare riverfront site in Toowong was originally approved by the Brisbane City Council in 2015, despite the proposed height of the champagne flute-shaped towers – 24 and 27 storeys – being well in excess of the 15-storey height limit under the local planning scheme.
A neighbouring resident appealed the decision in the Queensland Planning and Environment Court in 2017 but the appeal was quashed.
Justice Michael Rackemann of the Planning and Environment Court had concluded, "I am satisfied that there are sufficient grounds, in the public interest, to approve the proposed development notwithstanding conflict with the planning scheme."
However, in May 2018, the Supreme Court of Queensland overturned the Planning and Environment Court decision.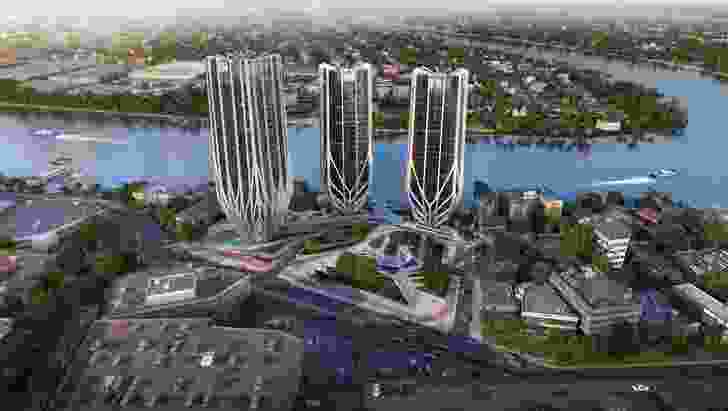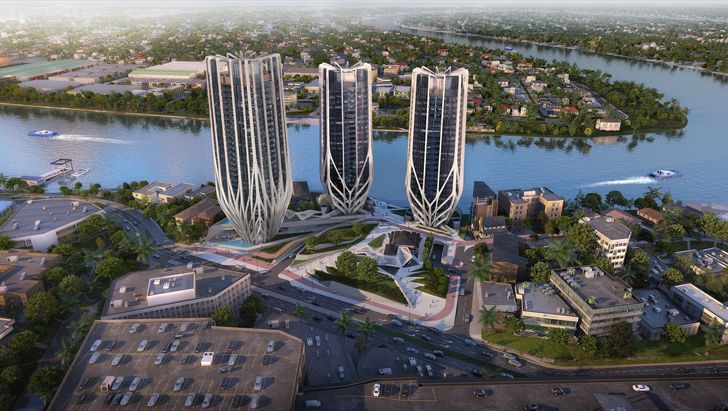 Supreme Court Justice Philip McMurdo said Justice Rackemann's "findings provided no basis for a conclusion that upon the proper interpretation of this provision, there was a demonstrated community need and economic need for this development."
Justice McMurdo also found that, "At no point did the judge refer to the [planning] scheme as an embodiment of what represented the public interest."
"In essence his Honour formed his own judgment of what was in the public interest without recognising the relevance of the Scheme to that question."
"Ultimately, by the judge substituting his own view of the public interest for that which was expressed in the Scheme, there was a legal error which affected his conclusion"
The case was remitted to the Planning and Environment Court for a final decision. In September the court refused the development application.
Sunland Group managing director Sahba Abedian said the company would respect the court's decision. "We are now directing every effort to conceive a new architectural outcome that celebrates the unique riverfront site and contributes to Brisbane's coming of age as a true international city."
In 2016, the developer withdrew another Zaha Hadid Architects-designed high rise development proposed for the Gold Coast, after failing to secure planning approval.
Related topics