An exhibition of Zaha Hadid Architects' work spanning 40 years will be open to the public in Melbourne from 4 November to 20 December.
The Melbourne presentation is the third leg of an exhibition that was first shown at the Kuala Lumpur Architecture Festival from 10 to 26 July and then in Singapore from 5 to 15 August.
The exhibition is divided into three parts. The first is a selection of works from Zaha Hadid Architects' 40 year history, from one of Zaha Hadid's fourth-year projects at the Architectural Association in London, to yet-to-be-completed projects, including two apartment towers in Melbourne and Beijing New Airport terminal building.
The exhibition features some of Zaha Hadid Architects' most notable projects such as its first built project, the Vitra Fire Station in Weil am Rhein, Germany; the MAXXI Museum in Rome, Italy; Heydar Alive Centre in Baku, Azerbaijan; the London Aquatic Centre; and the "UFO-like" Dongdaemun Design Plaza in Seoul, South Korea, which caused outrage among the local architectural community because the design did little to relate to the local context.
The projects are depicted in a photographic timeline as well as in a collection of 3D-printed resin models, sprayed in metallic paint similar to the slick coating on luxury cars. The models, displayed in a series of perspex vitrines on plinths, were made specifically for the travelling exhibition.
"The finishes are all the same metallic finish to indicate the quality and ambition for the complexities in geometry and at the same time the variety of architectural solutions," said Zaha Hadid Architects associate director Michele Pasca di Magliano.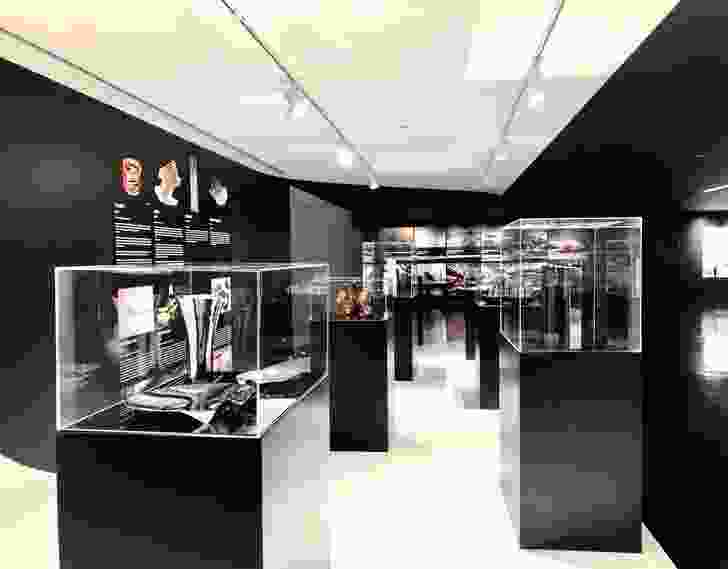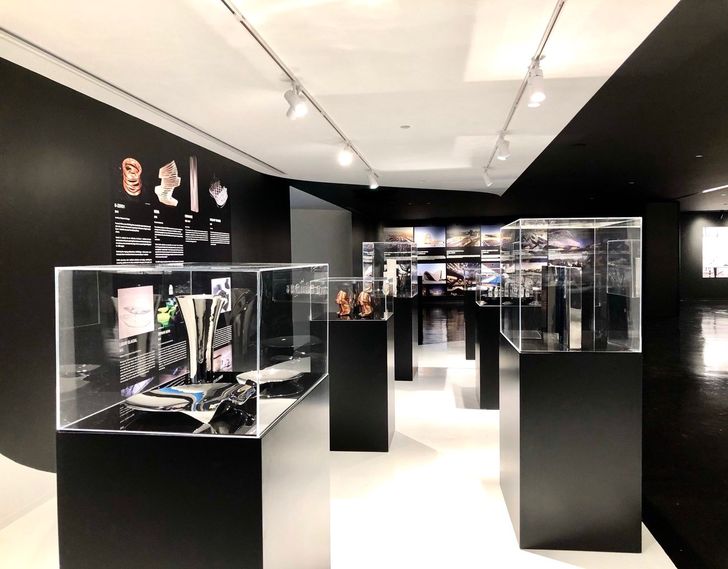 A second part of the exhibition features a range of furniture, lighting and objects designed by Zaha Hadid.
"Product design and furniture design is a way for us to test our ideas and get them manufactured much quicker than buildings," Pasca di Magliano said.
The objects exhibited include the Crevasse vase for Alessi, the Nova Shoe for United Nude and the Quad Tables for Citco, which are "computer numerical control"-routed, from a single piece of marble.
Finally, the exhibition will offer visitors the chance to experience some of Zaha Hadid Architects' international projects in virtual reality.
Zaha Hadid Architects: Reimagining Architecture is a collaboration with UEM Sunrise, the developer behind a proposed apartment tower on St Kilda Road in Melbourne. The exhibition is being held in the current building on the site, the former police headquarters building at 412 St Kilda Road, Melbourne.
Related topics