The Royal British Institute of Architects (RIBA) has awarded the 2016 Royal Gold Medal to Dame Zaha Hadid.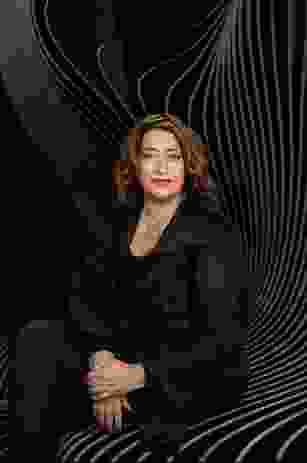 Hadid became the first female architect to receive the award in her own right. Previous female recipients including Sheila O'Donnell (2015), Patricia Hopkins (1994) and Ray Eames (1979) were all awarded in partnerships.
"Zaha Hadid is a formidable and globally-influential force in architecture. Highly experimental, rigorous and exacting, her work from buildings to furniture, footwear and cars, is quite rightly revered and desired by brands and people all around the world," said Jane Duncan, RIBA president and chair of the selection committee.
Hadid won the UK's highest accolade for architecture two years in a row for MAXXI Museum in Rome in 2010 and the Evelyn Grace Academy in 2011. In 2004, she became the first woman to receive the Pritzker Prize. She was appointed a Commander of the Order of the British Empire in 2002 and ten years later in 2012 she became a Dame Commander of the Order of the British Empire.
Hadid has recently come under fire over controversy surrounding the dumped Tokyo Olympic Stadium and miss-reported construction worker deaths on the Qatar World Cup Stadium project.
In announcing the award, jury member Sir Peter Cook defended Hadid against her critics.
"Many of our chattering classes and not a few fellow architects have treated her with characteristic faint praise," Cook wrote in the jury citation.
"Her work is certainly not modest, and she herself is the opposite of modest. Indeed her vociferous criticism of poor work or stupidity recalls the line-side comments of the tennis-player John McEnroe.
"Such self-confidence is easily accepted in film-makers and football managers, but causes some architects to feel uncomfortable, maybe they're secretly jealous of her unquestionable talent. Let's face it, we might have awarded the medal to a worthy, comfortable character. We didn't, we awarded it to Zaha: larger than life, bold as brass and certainly on the case."
Zaha Hadid will be presented with her award at a London ceremony in Feburary 2016.