A no-car bridge has opened in Sydney, connecting the communities of Rhodes and Wentworth Point on opposite sides of the Parramatta River.
The $63 million bridge, named Bennelong Bridge, designed and constructed by VSL/Brady with urban design by Scott Carver Architects, is privately funded by four Wentworth Point landowners. The consortium has a combined total of 35 hectares of industrial land, which is to be rezoned as residential, providing an incentive to develop a bridge connecting the two communities.
The bridge is 13 metres wide and sits on five piers cross Homebush Bay, with the main bridge deck made up of 99 individual pre-cast concrete segments each weighing up to 72 tonnes, and is for pedestrian, cyclist and public transport use only. No privately owned vehicles such as cars, motorbikes or taxis are permitted to use it.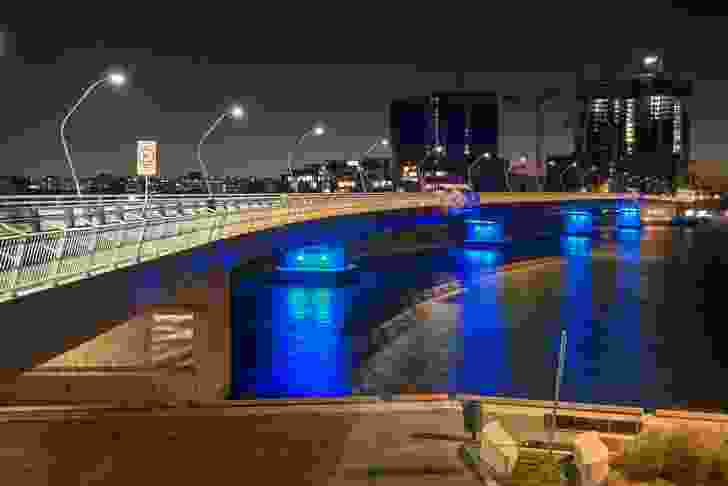 The bridge has been a longtime coming. The idea was mentioned in state government planning documents in 2002, according to Bob Perry, director of Scott Carver Architects. But later discussions made it less of a priority.
However, it remained an important link for the residential developments. "We started to realize that, being on a peninsula, we would be building a socially isolated community, and the idea of a bridge for cyclists and pedestrians came to mind to connect us to the Rhodes Peninsula," Perry said.
The bridge gained approval under a voluntary planning agreement, which allows developers to fund public amenities or services, affordable housing, transport or other infrastructure in return for development uplift.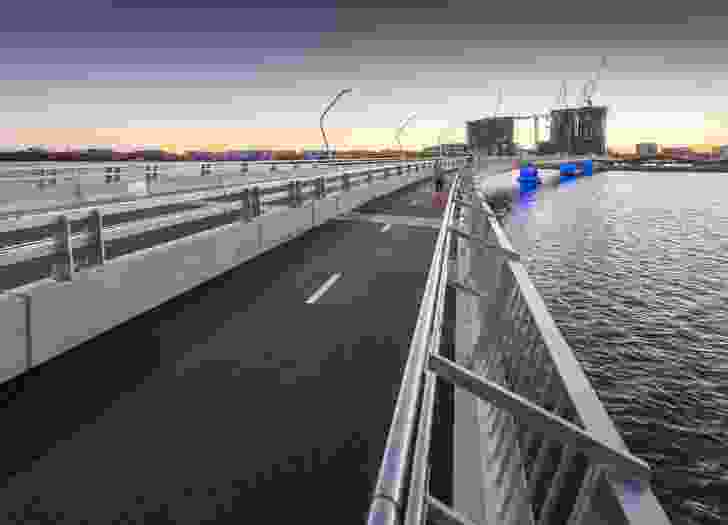 The Bennelong Bridge was built in anticipation of the rising populations of both Wentworth Point and Rhodes. When the bridge was approved five years ago, the population was 3,000. That number is now 8,000, and the population is projected to more than triple to 25,000 in 10 years time.
Rick Graff, a spokesperson for the Wentworth Point Landowners consortium, said the bridge was put in early so that the behaviour patterns of the incoming residents would be focused on sustainable, healthy patterns of getting around, including walking and cycling, and a much lower dependence on private cars.
A key role of the bridge is to create a sustainable means of transportation between the two suburbs. The residents of Wentworth Point now have a mass transit option to access rail and ferry connections in Rhodes, thanks to buses running across the bridge.
Related topics