The Western Australian government land development agency LandCorp has announced the winner of its Step Up design competition.
The competition sought an affordable and sustainable medium-density housing proposal to be constructed on a site in LandCorp's Shoreline development in North Coogee, four kilometres south of Fremantle.
David Barr Architects' proposal, called 1/2/3/4/5 Cohousing, was selected the winner from 47 entries received from WA's architects, designers, builders and developers.
"The Step Up Housing Design Competition challenged entrants to think outside the box and test the boundaries of current building practices to come up with innovative, practical and liveable solutions," said LandCorp chief executive Frank Marra.
"A key aim of the competition was to find an exemplar design that will demonstrate the benefits of medium density living, as well as drive improved design, and supply."
The concept proposes a combination of modular and prefabricated elements to create a four-storey, 17-unit apartment building that includes a range of occupancies, from studios to one-, two- and three-bedroom units to dual-key apartments and universally accessible dwellings.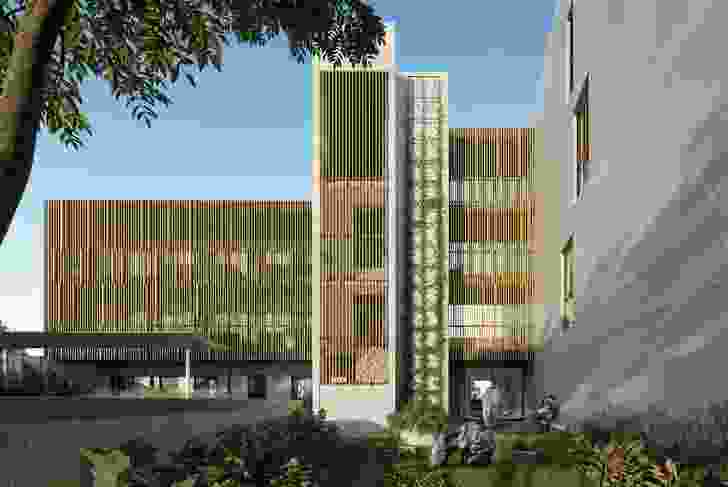 The project will be the first in WA to use the "passive house" system of prefabricated wall panels and its principles of airtightness, thermal bridge-free construction, thermal insulation, high-performance windows and mechanical ventilation heat recovery, which delivers fresh air into the apartments without losing heat, allowing it to maintain a constant internal temperature of between 20 and 24 degrees. The projects will also be the first in WA to achieve an average 9-star NatHERS rating. It will also be a Zero Energy Building, meaning it will consume less energy than it produces on an annual basis.
In an effort to achieve efficiency in design and construction and to reduce construction time and cost, the apartments will each have identically designed kitchens and bathrooms, which will allow it to achieve an economy of scale.
The floors will be a panelized system that will span from party wall to party wall which will reduce construction time, compared to conventional in-situ concrete floors.
The building will also include a range of communal areas, including a deck to the north with a productive garden, a shared laundry space, a "library of things" that includes books, tools and toys and a shared guest bedroom.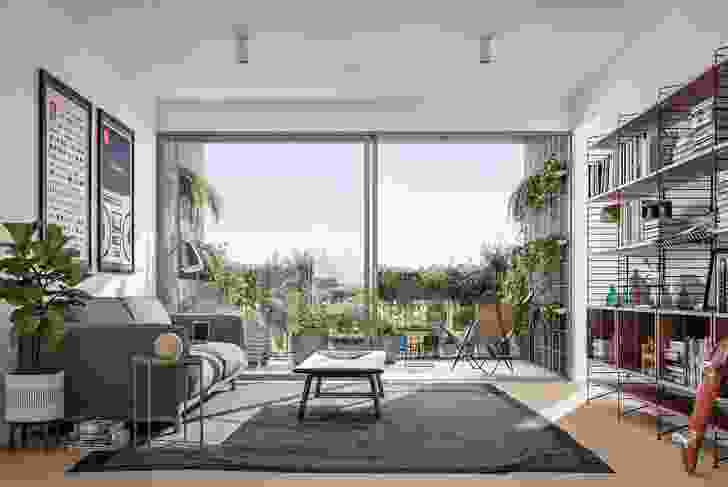 David Barr said his firm's proposal aimed to achieve affordability in a number of ways other than ensuring an affordable purchase price. These include making the apartments affordable to live in, with a design that is energy efficient and significantly reduces running costs. The architects are also exploring ways to control the future price of resales and rental prices.
The competition brief stated "LandCorp expects a range of pricing in the development within the price bracket of $300,000 to $430,000."
The winning proposal would have units priced between $315,000 and $610,000. According to Realestate.com.au, the median price for a two-bedroom dwelling in the area is $619,000. The total construction cost of the proposal is estimated to be $5,435,700 (an average of $319,747 per unit).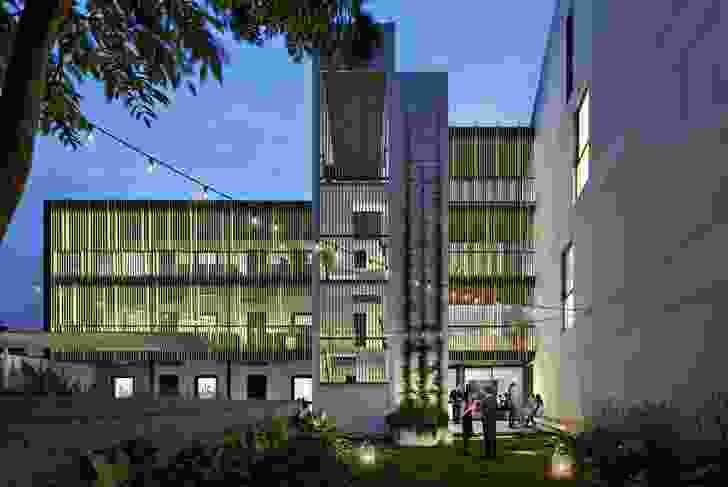 Barr said the project will provide insights into how the design and construction methods could be applied elsewhere and in the future. "That was also part of our strategy in the competition. It was always aimed to be replicated on other sites. We have a research team at Curtin University and Murdoch University, who would be would doing testing on life-cycle assessments, micro-grids and energy consumption and some degree of prefabrication. They would then feedback to us and we refine it for future projects.
"We're trying to bridge divide between education and the built environment, to share knowledge so that we could improve buildings. Typically they're built once off and that's it. The knowledge kind of dies with that building. But we want to do is share the knowledge with as many people as we can."
The competition was judged in three stages by a panel that comprised Philip Griffiths (past president of the Australian Institute of Architects WA chapter), Daniel Arndt (City of Cockburn), Lino Iacomella (Property Council of Australia), Dean Mudford (LandCorp) and Steven Rowley (Curtin University).
The other finalists were MJA Studio, Hillam Architects and Philip Stejskal Architect.
Related topics