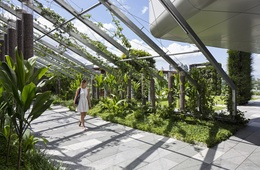 2016 National Landscape Architecture Awards: Award of Excellence for Civic Landscape
Lady Cilento Children's Hospital by Conrad Gargett.
Fiona Stanley Hospital by Hassell.
The Goods Line by Aspect Studios.
Glenorchy Art and Sculpture Park (GASP!) – Stage 2 by McGregor Coxall.
UTS Alumni Green by Aspect Studios.
One Central Park by Aspect | Oculus.