Wednesday, 23 October 2019 Talk
Our Houses is a nationwide program that offers architecture enthusiasts the chance to go behind the scenes to see how architects collaborate with their clients.
Saturday, 26 October 2019 Public Event
Open House Bendigo 2019 presents buildings and special events in Bendigo and surrounding areas.
Monday, 28 October 2019 Talk
Jeanne Gang to talk at the Powerhouse Museum, at 5.30pm on Monday 28 October.
Tuesday, 29 October 2019
Talk
Gold Medallists Hank Koning FRAIA and Julie Eizenberg RAIA of Koning Eizenberg Architecture, talk about their experiences.
Wednesday, 30 October 2019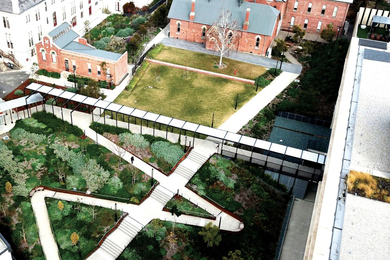 Award
The AUDAs recognize contemporary Australian urban design projects of the highest quality and aims to encourage cities, towns and communities across the country to strive for best practice in all projects.
Talk
Research in Practice CPD series presents often hidden research: this seminar discusses neurodiversity and health care design.
Monday, 4 November 2019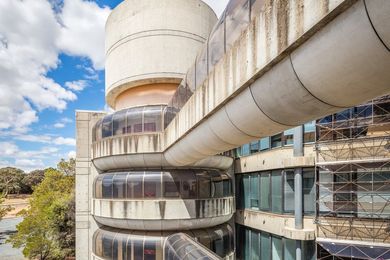 Public Event
Over three weeks, DESIGN Canberra will present over 200 events, exhibitions, talks, tours, activations, markets, collaborations, artists' studios and open homes.
Thursday, 7 November 2019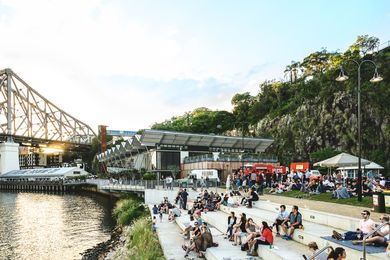 Award
The winners of the 2019 National Architecture Awards will be announced at a ceremony in Brisbane on 7 November.
Tuesday, 12 November 2019 Award
The 2019 Eat Drink Design Awards will be presented in Melbourne on 12 November. Talk
Australia's only conference exploring hospitality design.
Thursday, 14 November 2019 Conference
Transformations: Action on Equity symposium – two days of conversation, speculation and action on gender equity in the built environment professions.
Wednesday, 4 December 2019 Conference
Held in Amsterdam, the World Architecture Festival gathers together thousands of architects and designers from across the globe.
Saturday, 23 May 2020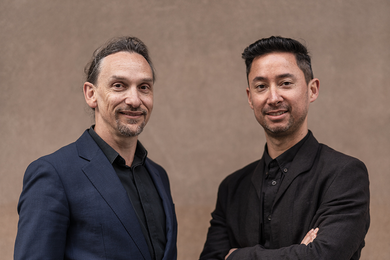 Exhibition
The 17th International Architecture Exhibition, running from 23 May to 29 November 2020, will be curated by architect and scholar Hashim Sarkis with the theme How will we live together?