Intergenerational Spaces & Programs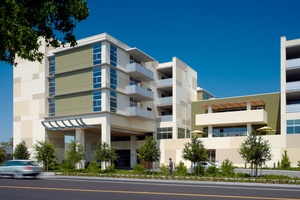 A one-day forum on intergenerational programs and built environments around the world designed for developers, architects, social and town planners, local governments and those associated with community services.
For many years, individuals have recognized the essential role that bringing together the generations plays in supporting the health and wellbeing of all concerned. However, the success of different approaches has varied and this forum is an opportunity to share what works and what needs to change. 
Roland and Colette Naufal will introduce the international and local speakers who will give presentations complemented by practical case studies.
Dr Susan Feldman (Healthy Ageing Research Unit Monash University)
Dr Irja Haapala (National Ageing Research Institute (NARI) / University of Eastern Finland)
Professor Simon Biggs (The Brotherhood of St Laurence / Social Policy and Gerontology, University of Melbourne)
Scott Sheppard (UnitingCare Community Options)
Dr Stephen Judd (HammonCare)
Gill Walker (Evergreen Advertising and Marketing)
Mark Silver (United Aged Care)
Bruce Message (Premier Consulting)
James Underwood (James Underwood & Associates)
9.45 am – 5.00 pm
24 September 2012
MCG function rooms 
Information and bookings