Over twenty local and international speakers will come together for the 2015 National Architecture Conference in Melbourne, 14-16 May.
Each of the speakers interrogate the theme of Risk by exploring "the troubled nexus between the architectural necessity of risk-taking and a building environment predicated by risk minimisation," said creative directors Hamish Lyon, Andrew Mackenzie and Donald Bates.
Eight international speakers will be headlining the conference, including David Gianotten (OMA Asia), Caroline Bos (UNStudio), Kasper Jensen (3XN) and Gregg Pasquarelli (ShoP Architects). In an effort to create "a diverse conversation to push our profession forward at a time when our role is challenged," the creative directors have also featured speakers from outside the profession. They include one of Australia's leading public policy thinners, John Daley, CEO of the Grattan Institute; Dr Cheong Koon Hean, CEO of the Housing and Development Board in Singapore; and the Parks Commissioner for New York City, Mitchell Silver.
The keynote addresses will be complemented by extended panel discussions, short sessions and a extensive collection of fringe events both during and after the three-day conference.
International speakers: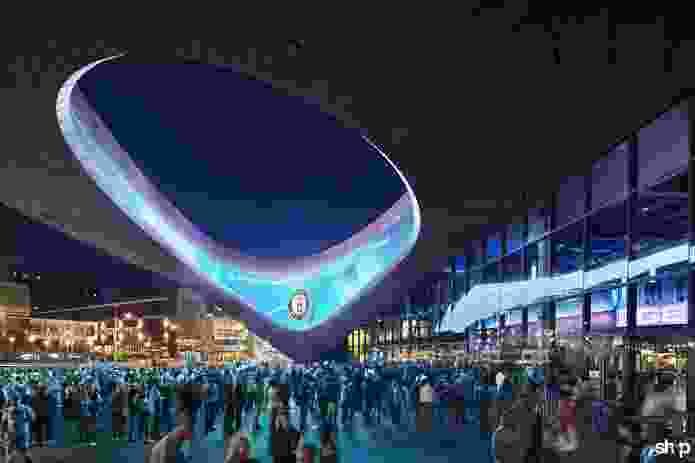 Caroline Bos – UNStudio (Netherlands)
David Gianotten – OMA (Hong Kong)
Kasper Jensen – 3XN (Denmark)
Cheong Koon Hean – Housing and Development Board (Singapore)
Gregg Pasquarelli – ShoP Architects (USA)
Deborah Saunt – DSDHA (United Kingdom)
Mitchell Silver – City of New York (USA)
Jeremy Till – Jeremy Till (United Kingdom)
Local speakers:
Thomas Bailey – Room11 (Hobart)
Camilla Block – Durbach Block Jaggers (Sydney)
Anthony Burke – University of Technology Sydney (Sydney)
John Choi – CHROFI (Sydney)
John Daley – Grattan Institute (Melbourne)
Kristen Green – KGA Architecture (Melbourne)
Ben Hewett – NSW Government Architect's Office (Sydney)
Jeremy McLeod – Breathe Architecture (Melbourne)
Juliet Moore – Edwards Moore (Melbourne)
Paul Morgan – Paul Morgan Architects (Melbourne)
Finn Pederson – Iredale Pedersen Hook (Perth)
Hannah Tribe – Tribe Studio (Sydney)
Suzannah Waldron – Searle x Waldron (Melbourne)
Charles Wright – Wright Architects (Cairns)
Early bird registrations are open until 26 March 2015. For information, click here.