Deerubbin Weekend Conference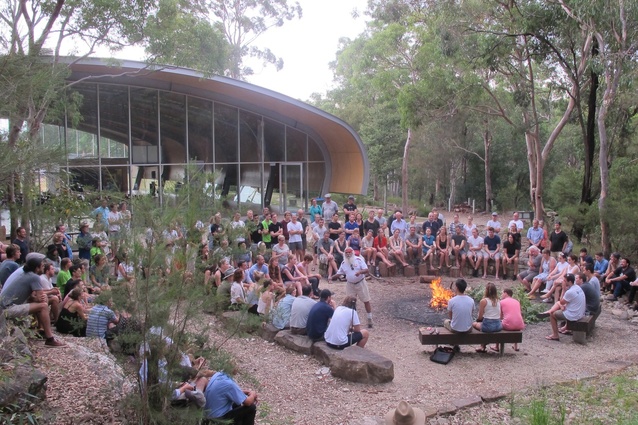 The Architecture Foundation Australia's Deerubbin weekend conference is a two-day event on Milson Island in the Hawkesbury River, NSW, where participants stay together and get a chance to meet each other and guest speakers.
Themed "denCITY and commUNITY," the conference will examine how we live in cities, how we can create communities, and at precedents and possibilities for better urban housing.
Read Alice Hampson and Michael Lavery's review of the 2016 conference here.
Tickets include accomodation, meals, and ferry transfers to and from the island. To book, go here.
Speakers for the 2018 event include:
Uncle Max Dulumunmun Harrison – Yuin elder
Peter Clegg – Feilden Clegg Bradley Studio (Bath, England)
Hans Narve Skotte – NTNU, (Trondheim, Norway)
Roderick Simpson – Simpson and Wilson
Kerry Clare – Clare Design
James Legge – Six Degrees Architects
Adam Haddow – SJB Architects
Olivia Hyde – associate NSW government architect NSW and director of design excellence 
Katelin Butler – editor, Houses magazine
Bobbie Bailey and Owen Kelly – architecture students and cyclists
For more information, visit the Ozetecture website.