Design Speaks: Old School / New School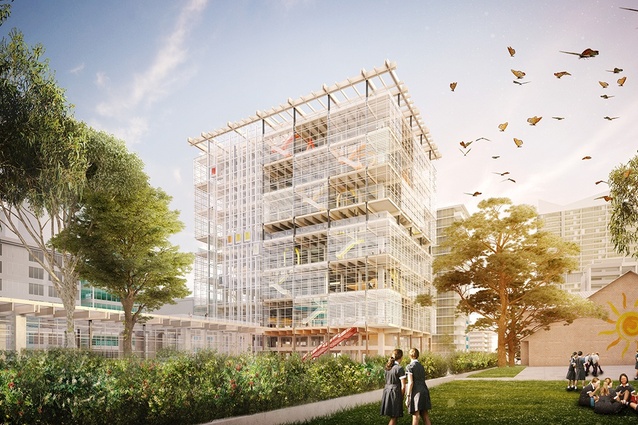 A forum about the future of design in education, Old School/New School brings together an international line-up of speakers from the worlds of architecture and education to discuss what the schools and universities of tomorrow will look like.
Keynote speakers include Ilze and Heinrich Wolff (Wolf Architects, Cape Town,) Wang Weijen (University of Hong Kong), Elizabeth Hartnell-Young (Melbourne Graduate School of Education) and Morten Schmidt (Schmidt Hammer Lassen Architects, Aarhus).
Case studies include the World Architecture Festival Award Future Project of the Year-winning South Melbourne Primary School, presented by Hayball's Ann Lau; BVN's refurbishment of the University of Queensland Forgan Smith Building, presented by Sarah Derrington; Grimshaw and BVN's Arthur Phillip High School and Parramatta Public School, NSW's first vertical school, presented by Andrew Cortese.
Old School/New School, presented by Architecture Media, is part of Design Speaks, a series of talks, seminars, forums and conferences on and about architecture and design, for design professionals and their clients and interested members of the wider community.
Old School/New School is supported by major partner Architectural Window Systems and Design Speaks Symposia 2017 presenting partner Taubmans.