Edge: 2018 National Architecture Conference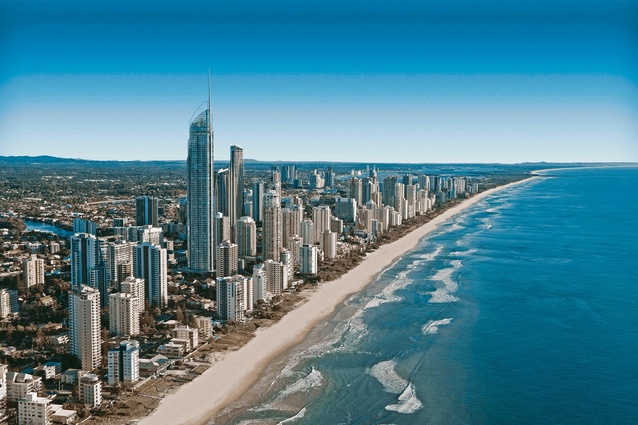 The Australian Institute of Architects' 2018 National Architecture Conference will be held on the Gold Coast from 6 to 8 June. 
Titled "Edge," the conference will take its Gold Coast setting as inspiration for the 2018 theme. Nearly 90 percent of Australians live within 50 kilometres of the coastline (or Australia's "edge"), with coastal cities facing the dual challenges of being the target of the majority of migration and the exposure to the threats posed by climate change. 
The conference program will also interpret the conference title more broadly, considering Australia's position on the "edge" of Asia and the challenges and opportunities presented by this relationship.
Speakers so-far announced include "Lek" Mathar Bunnag (Bunnag Architects, Thailand), Borja Ferrater (Office of Architecture in Barcelona, Spain), Sarah Manning (spaceagency, UK), Sue Dugdale (Sue Dugdale and Associates, Australia) and Mark Stevenson (epidemiologist, University of Melbourne).
Serving as co-creative directors of the 2018 conference are Gold Coast architects Brett Saville (principal, Buchan Group), Barry Lee (director of design, DBI Design) and New York-based Brisbane architect Wei Jien (associate at lighting design firm L'Observatoire International).
Discounted early bird registrations are available until 20 April. 
For more information, visit the conference website.
Read Rachel Hurst's review of the 2017 conference, Praxis, here.