Dickson and Platten, Architects: 1950–2000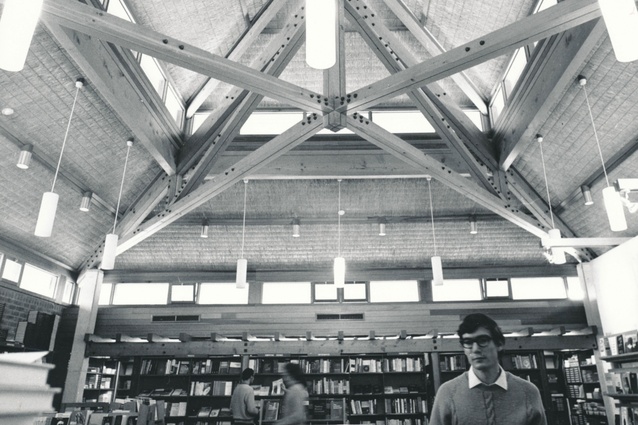 A new exhibition will aim to shed light on the work of two of Adelaide's most significant twentieth century architects.
Timed to coincide with the Australian Institute of Architects' Festival of Architecture and Design, Dickson and Platten, Architects: 1950–2000 will look at the work of Robert Harold Dickson and Newell Platten, who established Dickson and Platten in 1958. Together, the practice developed a "friendly and more relaxed form of modernism" specific to Adelaide that was defined by red brickwork, expressed off-form concrete structural elements, solomit straw ceilings, exposed timber trusses, and "robust" internal carpentry.
While a great deal of the practice's commissions were domestic, the Arkaba restaurant and hotel project won the Award of Merit in the South Australian Architecture Awards in 1965, bringing them national attention. Other award-winning projects included the Associated Securities offices, which received a citation in the Institute's SA chapter awards in 1972 and the 1980 Award of Merit-winning Hope Valley Water Filtration Plan.
The exhibition, which includes a range of archival materials, will also look at the pair's careers on either side of their work in practice together. Platten left the partnership in 1973 to join the South Australian Housing Trust and chief design architect and planner, leaving Dickson to oversee the practice.
Three essays, by Ian McDougall (ARM Architecture), Rachel Hurst (University of South Australia) and Tony Radford (University of Adelaide), will consider the pair's work in a wider context, while a newly comissioned  photographic series by David Sievers will look at the practice's surviving projects in a contemporary context. 
The exhibition is curated by Michael Pilkington (of Adelaide-based practice Phillips/Pilkington Architects) and Julie Collins (University of South Australia Architecture Museum).