Eclectic Electric: Sorry we blew the fuse – UNSW Bachelor of Interior Architecture graduation show
Sorry we blew the fuse is the final event in the Eclectic Electric event series, which celebrates the work of the 2017 graduating class of the Bachelor of Interior Architecture at the University of New South Wales.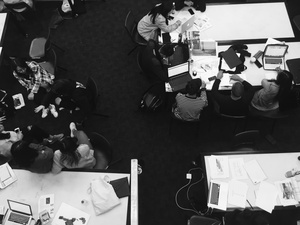 The culmination of four years of tertiary education, Eclectic Electric explores issues that currently faced by society within the context of growing urbanization and globalization, and strives to create spaces that not only answer those issues but also encourage its users to think critically. 
On display will be student projects for the creation of a knowledge hub and innovation precinct within the in-situ fabric of the White Bay Power Station in Rozelle, Sydney.
The graduation show will open from 6.30 pm on 16 November at Zenith Showroom, Surry Hills, and will be on display at the Red Centre Gallery at the University of New South Wales from the 17 to the 24 November 2017.
For more information, go here.