A retrospective exhibition of work by Dutch design studio Experimental Jetset explores the relationship between graphic language and the city.
Presented by RMIT Design Hub with the National Gallery of Victoria, the exhibition is conceived as a journey through four quarters of an imagined city – the Constructivist City, the Situationist City, the Provotarian City and the Post-Punk City – with each acting as a restrospective examination of the key cultural movements that have influenced the group's work.
Founded in 1997, Experimental Jetset comprises designers Marieke Stolk, Erwin Brinkers and Danny van Dungen. Its work has focused on printed matter, notable for its use of modernist type, and site-specific installations. It has completed projects for the Pompidou Centre , Stedelijk Museum Amsterdam, Dutch Post Group and the Whitney Museum of American Art.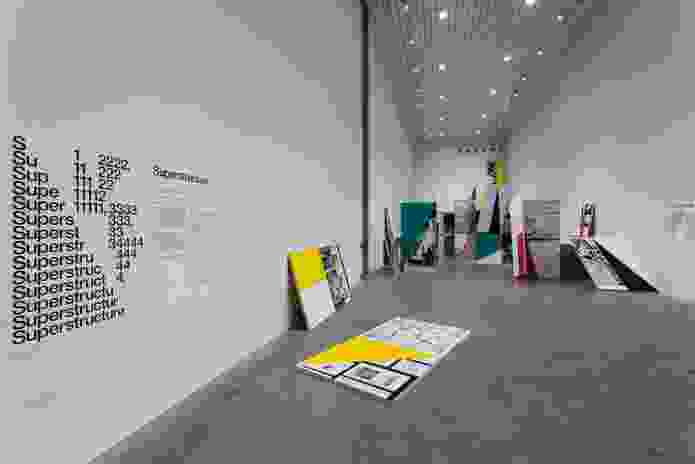 Fleur Watson, RMIT Design Hub co-curator, said, "The exhibition places Experimental Jetset and its ideasdriven, socially engaged practice within a historical continuum: it is both a career survey of the studio's work and a large-scale installation in which its designers explore the relationship between graphic language and the city."
A group of nine Melbourne-based designers have contributed connective texts that link the exhibition to an Australian and Melbourne context. This group comprises Paul Marcus Fuog, Stuart Geddes, Jenny Grigg, Lisa Grocott, Hope Lumsden-Barry, Warren Taylor, Žiga Testen, Michaela Webb and Beaziyt Worcou.
For more information, visit the Design Hub website.
Where
RMIT Design Hub

Corner of Victoria and Swanston Streets, Melbourne, Vic, 3000, Australia