RMIT Design Hub hosts two fascinating photographic exhibitions from 1 April to 2 May 2014 – Las Vegas Studio: Images from the Archives of Robert Venturi and Denise Scott Brown; and the project it inspired – John Gollings: Learning from Surfers Paradise. Concurrently curated, they wonderfully illustrate the phenomenon of these two confected cities – oceans apart, both shaped by unbridled capitalist zeal.
In 1968, American architects Robert Venturi, Denise Scott Brown and Steven Izenour joined together with students from Yale University and took on the city of Las Vegas as their subject of theori research. The group spent three weeks in libraries, four days in Los Angeles, and ten days in Las Vegas.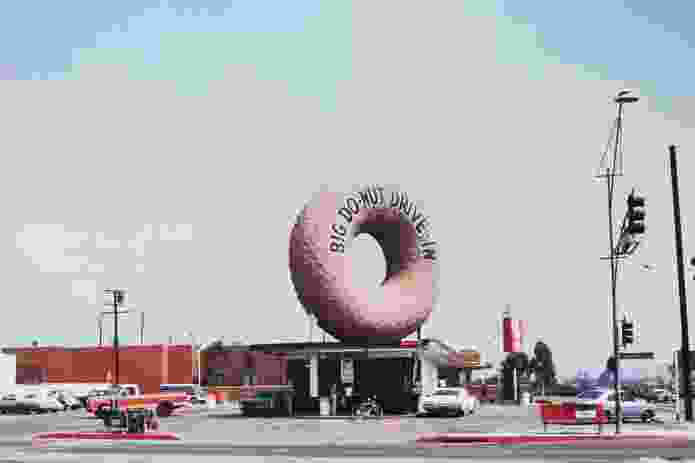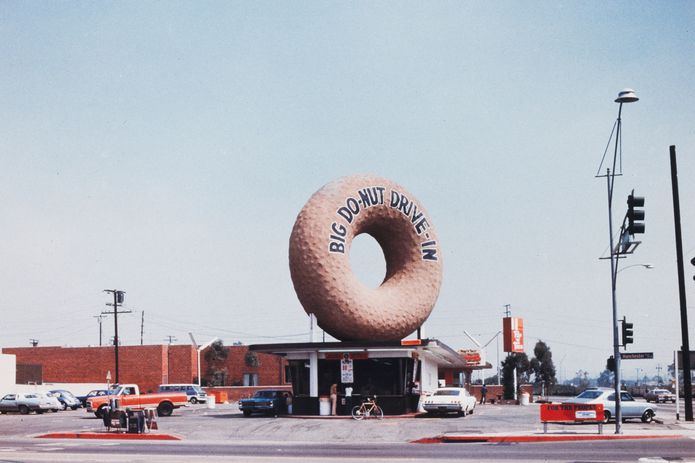 Their research lead to the 1972 publication of the seminal architectural theory treatise, Learning from Las Vegas which decisively influenced the way the modern, commercial city was seen, as well as many other urbanistic research projects that followed in both methodology and questions of representation.
The exhibition presents the images and films that were taken during this legendary research. The RMIT exhibition has been designed by Melbourne practice Searle x Waldron Architecture, and the Melbourne content is curated by RMIT Design Hub's curator Fleur Watson and includes a series of collected films, letters, models, objects and drawings from Melbourne's leading practitioners including Leon van Schaik, Edmond & Corrigan, Lyons, ARM Architecture and McBride Charles Ryan, amongst others. The Melbourne context is further investigated by Professor Peter Corrigan's catalogue essay and Corbett Lyon's personal collection. context for this exhibition is further investigated in Professor Peter Corrigan's catalogue essay. Professor Martino Stierli, curator and author of Las Vegas in the Rearview Mirror: The City in Theory, Photography and Film will give the closing lecture on 30 April 6.30-8pm in the Multi-Purpose Room on Level 1 of the Design Hub.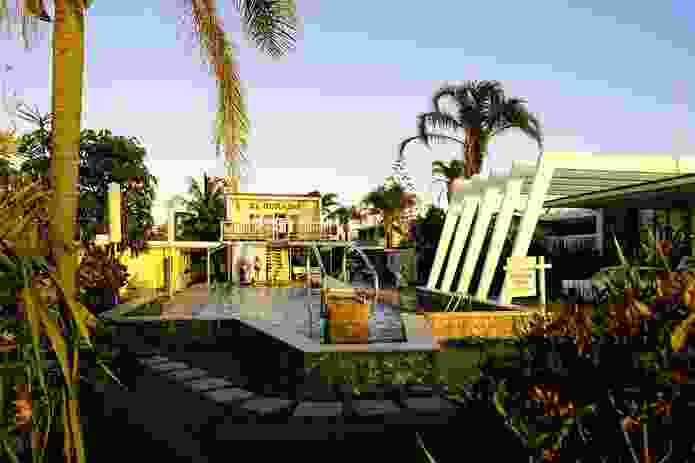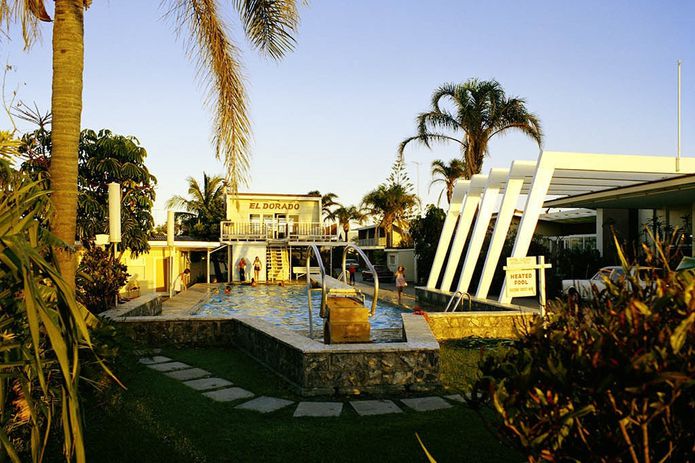 The John Gollings exhibition Learning from Surfers Paradise: A Rephotography Project 1973-2013, was inspired by the Venturi, Scott Brown project. Gollings went to Surfers Paradise in 1973 to extensively photograph the architecture, signs and symbols of leisure in the the Gold Coast's of the then burgeoning holiday capital. Recently he returned to those same sites to rephotograph forty years later, using the same cameras and lenses as he had earlier. The contrasts are startling, and reveal the extraordinary rate of change and development on the Gold Coast."The comparisons make an important point about progress and development and raise many issues," says Gollings.
Curated by Virginia Rigney, the Gollings exhibition was conceived with architect and teacher Tony Styant-Browne, who has been gathering archival material from the Venturi and Scott Brown project including drawings, letters, research material and aerial photographs, to include in the exhibition, which was opend at the Gold Coast Arts Centre in 2013 from 22 June to 4 August.
1 April to 2 May 2014
Las Vegas Studio – Project Rooms 1 & 2, Level 2
Surfers Paradise – Project Room 3, Level 3
RMIT Design Hub
Where
RMIT Design Hub

Corner Victoria and Swanston Streets, Carlton, Melbourne, Vic, Australia
Related topics