Modern Art Projects (MAP) launches its open house program of four spectacular Blue Mountains houses, on 2 February 2014 (1pm) at the 1960 Kia Sulc House in Faulconbridge.
The open house program explores the curation of contemporary art in unique architect-designed houses amid beautiful gardens. Up to four such Blue Mountains residences will be open between February and July 2014, with support from the Blue Mountains City of the Arts Trust Cultural Partnerships Program 2014, and of course, the owners who generously open their private homes to the public.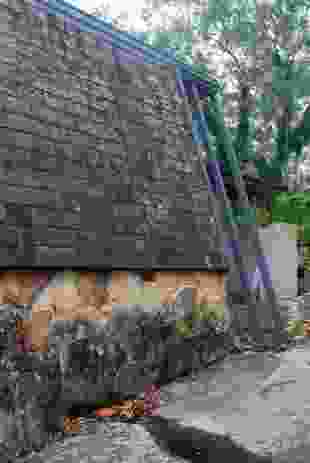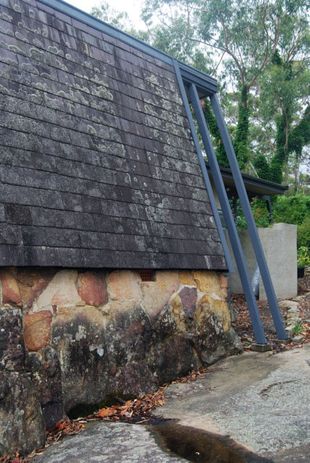 The launch at Kia Sulc introduces us to this unique house, built by the retired sculptor and former art master of the local Springwood High School. Designed in an organic modernist style, familiar to desert landscaping of the mid-century era, its rough hewn sandstone, buttress walls, jutting external beams, and many other unique features including spectacular gardens overlooking rocky formations add to its spectacular regional value. Its current owner, Andy MacDonald (not of MacInteractive Architects) has been restoring the building since 1987, creating formal and native gardens, alongside other additions. Andy will give short guided talks about the history of the house and additions.
Also at the launch, Blue Mountains curator Lizzy Marshall presents MAP's first open house exhibition, Interregnum (period between two governances), featuring the work of Darragh O'Callaghan, Leahlani Johnson, Naomi Oliver and Honi Ryan, who will also present their 'performative practices' on the day. A Welcome to Country ceremony will be given by local indigenous artist Graham Davis. Friends and guests are invited to bring a picnic lunch to enjoy in the grounds.
Numbers are limited at the launch day, and registration on the website is essential.
2 February 2014
1 pm – 5 pm
Free, limited numbers
Information & registration
Event details
Date
Sunday, 2 Feb 2014 Past event
Location
Kia Sulc House
Faulconbridge, Blue Mountains, NSW, Australia
Map
Related topics