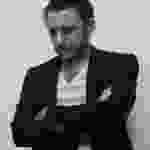 N directors David Burns and Sam Spurr will moderate conversations with special guest panelists at Sherman Contemporary Art Foundation on Tuesday 16 September.
The first talk of this two part series will include panelist Urtzi Grau, principal of Fake Industries Architectural Agonism, focusing on the intersection of art, architecture and public art.
Founded in 2010 by David Burns, Sam Spurr, and Adrian Lahoud, N is a curatorial collective that creates original, non-institutional interactions related to art and architecture through events and forums.
The next talk in the series is scheduled for November 2014.
16 September 2014
6 pm – 8 pm
Sherman Contemporary Art Foundation
Information & bookings
Event details
Date
Tuesday, 16 Sep 2014 Past event
Location
Sherman Contemporary Art Foundation
16-20 Goodhope Street, Paddington, NSW, Australia
Map
Related topics