Design Speaks: Work Place/Work Life 2017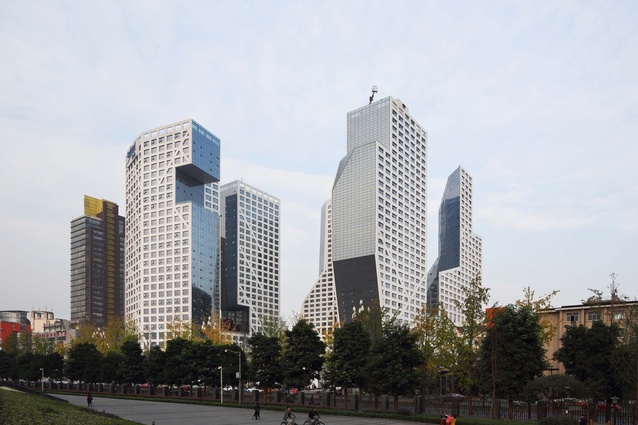 Australasia's leading practitioners will gather at Eternity Playhouse in Darlinghurst on 29 August to discuss the issues shaping workplace design, share their experiences and speculate on possible futures.
Highlights of the program will include four keynotes speakers: Steven Holl Architects' Beijing-based director Roberto Bannura on micro-urbanism; Singapore-based workplace and real estate expert Caroline Burns on workplace design innovation in Asia; employee experience strategist Robbie Robertson on connecting the work, the worker and the workplace; and UK-based architect Eric Parry on the importance of material and tectonic choices for buildings.
The program also includes three case studies: Dropbox Sydney designed by Gensler, WeWork Martin Place and Pyrmont designed by TomMarkHenry with WeWork and Clayton Utz offices designed by Hassell.
The keynote sessions and case studies will be followed by a moderated panel discussion in which panel members will draw the audience into the conversation.
Keynote Speakers:
Roberto Bannura, director, Steven Holl Architects (China).
Since he joined Steven Holl Architects in 2007, Roberto Bannura has spent the last nine years living and working in Beijing. In 2010, Bannura was made director of the Beijing office and has overseen a number of ongoing projects and competitions.
Caroline Burns, director, Workplace Revolution (Singapore).
Caroline Burns is widely recognized as a leader in the workplace and real estate profession, and her extensive experience living and working across Asia is sought out by clients and colleagues.
Eric Parry, founder and principal, Eric Parry Architects (UK).
Architect and artist Eric Parry is a Royal Academician of the UK's Royal Academy of Arts and recipient of an honorary degree of doctor of the arts from the University of Bath as well as more than 30 awards for design excellence in architecture, masterplanning and interior design. 
Robbie Robertson, partner, Experience Design, Deloitte Digital (Sydney).
Robbie Robertson is a global, award-winning employee experience strategist connecting work, the worker and the workplace to develop experiences that connect to business transformation programs.
Case study speakers: 
      Tom Owens Studio Director, Gensler (Sydney)
      Kim Vella Head of Premises & Procurement, Clayton Utz (Sydney)
      Cushla McFadden Director, TomMarkHenry (Sydney)
Panel discussion chair:
Rosemary Kirkby Principal, Rosemary Kirkby Associates (Sydney).
To see the full program head here and book tickets here.
Work Place/Work Life, presented by Architecture Media, is part of Design Speaks, a series of talks, seminars, forums and conferences on and about architecture and design, for design professionals and their clients and interested members of the wider community.
Work Place/Work Life is supported by major partner Planned Cover and supporting partners Space and Colebrook Bosson Saunders. The Design Speaks Symposia 2017 presenting partner is Taubmans.