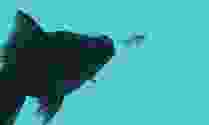 It's a tough economic climate out there. How are architecture graduates finding things and what do their experiences suggest about the future of the profession? Over 1280 young architects and graduates responded to a recent graduate survey that asked about salaries, workplace conditions, job satisfaction and career aspirations. Georgina Greenland, national manager membership development of the Australian Institute of Architects, will present preliminary findings of the survey, followed by a panel and audience discussion on what these findings might mean for young architects, the practices that employ them, the Institute that supports them, and the profession more broadly.
The panel will include Gill Matthewson from the University of Queensland; Jacqui Alexander from POST Magazine and Victorian Young Architect's Group (VYAG) representative; Marcus White from Harrison and White; and Monique Brady-Ward, of Woodwoodward Architecture. It will be chaired by Jon Clements of Jackson Clements Burrows.
The event starts at 6 pm. Bookings are required and can be made at the Australian Institute of Architects Victorian Chapter website.
Event details
Date
Monday, 27 Aug 2012 Past event
Location
Student Lounge
Ground Floor, Baldwin Spencer Building (Building Number 113), University of Melbourne, Parkville, Vic, Australia
Map
Related topics