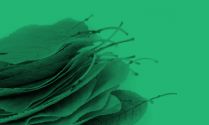 Increased density of our residential stock seems an inevitable trend. Yet recent research shows that medium- and high-density apartment buildings have both a high operational and a high embodied energy footprint. This presentation seeks to show how increased density can be accommodated within our cities while minimising the energy use impacts attributed to this building form.
This session will look at these issues from a range of perspectives, and will include an overview of the pioneering use of cross-laminated timber (CLT) in Forte, Docklands.
Belinda Strickland from the Victorian Chapter's Sustainable Architecture Forum (SAF), will chair the panel that includes Alex Houlston, director of Energy for the People; Daryl Patterson, head of operations, development for Lend Lease Australia; and Parkan Behayeddin, engineering manager, fire safety for Scientific Fire Services.
The event starts at 6 pm. Bookings are required and can be made at the Australian Institute of Architects Victorian Chapter website.
Event details
Date
Monday, 17 Sep 2012 Past event
Location
Student Lounge
Ground Floor, Baldwin Spencer Building (Building Number 113) University of Melbourne, Parkville, Vic, Australia
Map
Related topics