Magma Architecture on realising change in Australian cities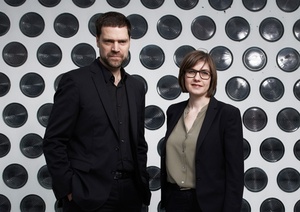 The principal architects behind Berlin-based practice Magma Architecture will sit in conversation with professor Anthony Burke in October as part of their tour of Australia for the Australian Institute of Architects Foundation's 2017 Droga residency.
The recipient of the residency – designer and architect Martin Ostermann – is accompanied by sculptor, architectural historian and Magma co-founder Lena Kleinheinz.
While not technically a recipient of the Droga residency, which is exclusively available to architects, Kleinheinz will be equally involved in the various elements of the residency, including the discussion and in the assemblage of a public exhibition to be held in Sydney from 18 October.
Among the firm's projects are the shooting arenas for the 2012 London Olympic and Paralympic Games, a shooting range for the 2015 Toronto Pan American Games and the Masrah al Qasba Theatre in Sharjah, the United Arab Emirates.
Previous residents of the Droga residency included American designer and urbanist Liz Ogbu, Finnish architect and Pritzker Architecture Prize judge Juhani Pallasmaa and emerging British architect Nick Wood
The session will be introduced by Foundation chairman Alec Tzannes.
To book tickets, go here.