John Denton, co-founder of international practice Denton Corker Marshall and Victoria's first state architect, will deliver a talk at the Shepparton Art Museum in February that explores the idea of architecture as "land art."
DCM is particularly known for its role in defining Melbourne's architectural identidy, through projects like the Gateway project, the Bolte Bridge, the Melboure Exhibition Centre and the Melbourne Museum, as well as prominent international works including the permanent Australian Pavilion in Venice's Giardini della Biennale and the Stonehenge Visitor Centre.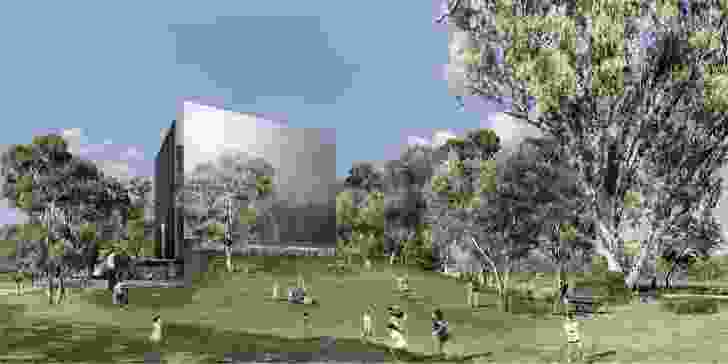 The talk will be hosted at the Shepparton Art Museum (SAM). DCM was announced as the winner of an architectural design compeition for a new, $34.5 million museum in April 2017.
Fittingly, DCM's Adrian Fitzgerald described the winning design to ArchitectureAU at the time as being "conceived as a land sculpture […] that is both disconcerting and exhilarating."
Event details
Date
Thursday, 8 Feb 2018 Past event
Location
Shepparton Art Museum
70 Welsford Street, Shepparton, Vic 3630, Australia
Map
Related topics